The North Iowa Area Community College (NIACC) Foundation is proud to announce the addition of new members to its Board of Directors:
Nancy Barnes of Mason City is currently employed by the Dental Center of North Iowa. Barnes and her husband Blake have three children Cory, Melissa, and Eric. She is a graduate of Mason City High School, Cornell College, and continued her education at the University of Iowa. Barnes currently serves on the Camp Tanglefoot, Inc. Board and the Mason City Country Club Board. She is also a member of Praise Community Church, P.E.O. Chapter OT, volunteers for MOPS, and is a NIACC scholarship donor.
Chuck Schafer of Thornton is the General Manager of North Iowa Cooperative. He earned a degree from NIACC in Agriculture Business and attended Winona State University. Schafer and his wife Sherri, who also attended NIACC, have three daughters Kelsie, Emily, and Bethany. Schafer is currently a Board member of Ag Processing, Inc. (AGP). He has previously served on the North Iowa Corridor Board, Cooperative Mutual Insurance in Omaha Board, First State Bank of Thornton Board, Executive Council for Land O' Lakes, and served on the St. Paul Lutheran Church Council in Thornton. Chuck was also previously involved with the NIACC Agriculture Department Advisory Committee.
Officers for 2016 were elected at the December 2015 Foundation Board meeting. Phil Garland will remain President with Kim Pang serving as Vice President. Kathy Grove will continue as Secretary/Treasurer.
Other members of the NIACC Foundation Board of Directors are Jean Brumm, Gene Christianson, Leon Christianson, Bill Cooney, Tom Edgington, Pat Galasso, Darshini Jayawardena, Karen Knudtson, Dave McLinn, Dave Moore, Jim Niemants, Nancy Prohaska, Larry Pump, Cathy Rottinghaus, Pat Sackville, Lewis Schaal, Emily Schmitt, and David Zrostlik.
Created in 1968 as a separate 501(c)(3) organization, the NIACC Foundation strives to keep higher education accessible to North Iowa residents through student scholarships and to enhance the programs and activities of the College.
The NIACC Foundation's mission is to support the College through scholarships, fundraising for special projects, grants for instructor education or other areas of need to help the College work toward its mission. If you have an interest in learning more about the NIACC Foundation or would like to see how you can help secure the future of the College and its excellence through a gift to the NIACC Foundation, please contact us at (641) 422-4386 or visit us online: www.niacc.edu
# # #
Ref # 5058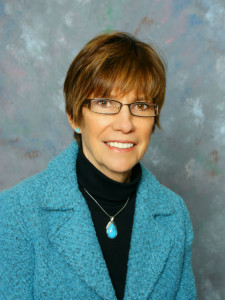 Nancy Barnes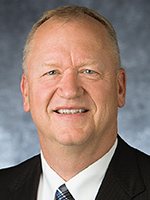 Chuck Schafer