Ron Eichmeier and Tanya Dadisman, both of Mason City and Brittney Jost, of Rock Falls, have joined the North Iowa Area Community College Alumni Advisory Board.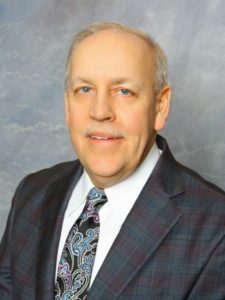 Ron Eichmeier graduated from North Iowa Area Community College in 1972 and from Iowa State University with a BS degree in Agriculture Education in 1974. He has served as Regional Vice President of Farm Credit Services of America in Mason City since 1985. Eichmeier's wife Jean graduated from NIACC in 1978. The Eichmeier's live in Mason City and have two children.
Tanya Dadisman received her AA degree from North Iowa Area Community College in 1998, and a BA in Business Management, Business Administration from the University of Northern Iowa in 2000. She is employed at NIACC as an administrative assistant in Admissions. Dadisman has been involved in the Relay for Life. She lives in Mason City with her husband, Brian, a 1996 NIACC graduate, and their daughter.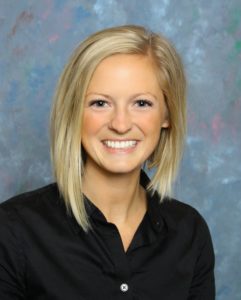 Brittney Jost graduated from NIACC with an AA degree in 2012 and from the University of Northern Iowa in 2014 with a BA degree in Communication Studies. Jost is currently working on a master's degree in Higher Education at Iowa State University. She is employed as an Admissions Representative at NIACC. She currently serves as a member of the Visit Mason City Board.
Other members of the NIACC Alumni Advisory Board are Linda Nerdig' 82 (President), Debbie Cahalan '72, Tony Coloff '62, Mike Grandon '64, Debbie Sedars '71, Lisa Smidt '88, Dawn Southwick '84, and Jay Urdahl '73.
Part of the NIACC Foundation, the NIACC Alumni Advisory Board has been in existence since the formation of the NIACC Alumni Association in 1991. The Alumni Association supports the annual Pathways to Success program and graduation reception along with student scholarships, the InTouch newsletter, and other alumni activities.
Membership in the NIACC Alumni Association is free and open to graduates and others who have benefited from the programs and services of the College. For more information, call 1-888-GO NIACC, ext. 4438 or visit www.niacc.edu/alumni.
# # #
Ref # 6085