The North Iowa Area Community College (NIACC) Foundation is proud to announce the addition of two new members to its Board of Directors: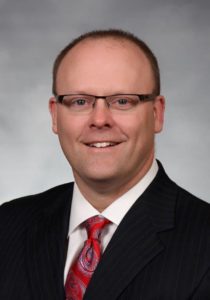 Kirk Paulson is the President and CEO of NSB Bank in Mason City. He attended the University of Wyoming, where he earned a Bachelor's of Science Degree at the College of Business, and continued his education at the LSU Graduate School of Banking. Paulson is a member of the Iowa Bankers Association and a member of the Independent Community Bankers Association. He is also involved with the Noon Rotary Club. He is a past president of the board of directors at the YMCA and former board member of the YMCA. Paulson and his wife Kelly have two children.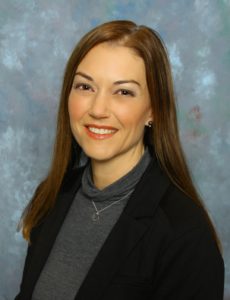 Shanan Redinger of Hanlontown earned a degree from NIACC, and then attended Iowa State University where she received a Bachelor's Degree in Psychology and a minor in Child and Family Services. She is currently employed by Redinger Pharmacy and is also an Avon Representative. Redinger is currently the Vice President and board member of Worth County Development Authority, and the President and board member of the Kinney Memorial Library. She is also a District Advisory & Advocacy Committee Member of the Forest City Community School. Redinger and her husband Aaron have two children.
Officers for 2017 were elected at the December 2016 Foundation Board meeting. Kim Pang will become President with Larry Pump serving as Vice President. Kathy Grove will continue as Secretary/Treasurer.
Other members of the NIACC Foundation Board of Directors are Nancy Barnes, Jean Brumm, Gene Christianson, Leon Christianson, Pat Galasso, Phil Garland, Karen Knudtson, Dave McLinn, Dave Moore, Jim Niemants, Kim Pang, Larry Pump, Pat Sackville, Lewis Schaal, Chuck Schafer, Emily Schmitt, and David Zrostlik.
Created in 1968 as a separate 501(c)(3) organization, the NIACC Foundation strives to keep higher education accessible to North Iowa residents through student scholarships and to enhance the programs and activities of the College.
The NIACC Foundation's mission is to support the College through scholarships, fundraising for special projects, grants for instructor education or other areas of need to help the College work toward its mission. If you have an interest in learning more about the NIACC Foundation or would like to see how you can help secure the future of the College and its excellence through a gift to the NIACC Foundation, please contact us at (641) 422-4386 or visit us online: www.niacc.edu.
# # #
Ref # 6092