SHRM Certification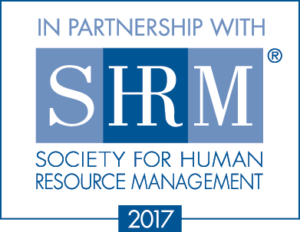 By becoming a SHRM-CP or SHRM-SCP, you prove your knowledge, competency and value to colleagues and to employers looking for a competitive edge in today's global economy. Wherever your career takes you, your SHRM certification will define you as an HR expert and leader.
The SHRM Exam Prep course is provided via webinar. You will interact with the instructor in real-time through an easy-to-navigate web-based interface. You will be given a pre-test to determine which areas of the SHRM Learning System you need to focus on. At the end of the course, you will take a post-test to gauge your preparedness for the exam. Practice tests are given throughout the course. The instructor will walk you through each module of the SHRM Learning System and real-time discussion is encouraged. Assignments designed to maximize retention of the material are given. The instructor designates office hours during which you will receive one-on-one assistance. As an added bonus, all webinars are recorded so they can be reviewed at a time that works best for you. All course materials will be accessible online until the SHRM CP/SCP exam window expires.
Don't delay your SHRM-CP/SHRM-SCP preparations. Now is the time to distinguish yourself from your peers by enhancing your knowledge and earning your credentials.

The testing windows are the dates during which the exams are administered. The regular application deadline dates are the dates during which candidates can register for the exam. Candidates who apply during the late application period will incur a nonrefundable late fee.
Register for NIACC's SHRM Certification Prep Course today by calling: 641-422-4358
Course # 111456
Thursdays, Jan. 24 – Apr. 19, 2018
Online
6:30pm – 8:30pm
Tuition: $1,195
*Tuition includes SHRM Learning System ($985 value)
Instructor: Elizabeth Crandon
---
Former Student Testimonial:
Elizabeth is an excellent teacher, who uses real life examples to make the class interesting and informative. I was a member of the spring 2017 SHRM Certification Exam Prep Course. I have spoken to two others that were in my class and all three of us have passed our test and received our certifications. Between the three of us both SHRM-CP and SHRM-SCP were represented.
-Becky Santee SHRM-SCP
---
For more information, contact:
Jamie Malek
Business & Industry Program Manager
North Iowa Area Community College
(641) 422-4076 | Jamie.Malek@niacc.edu