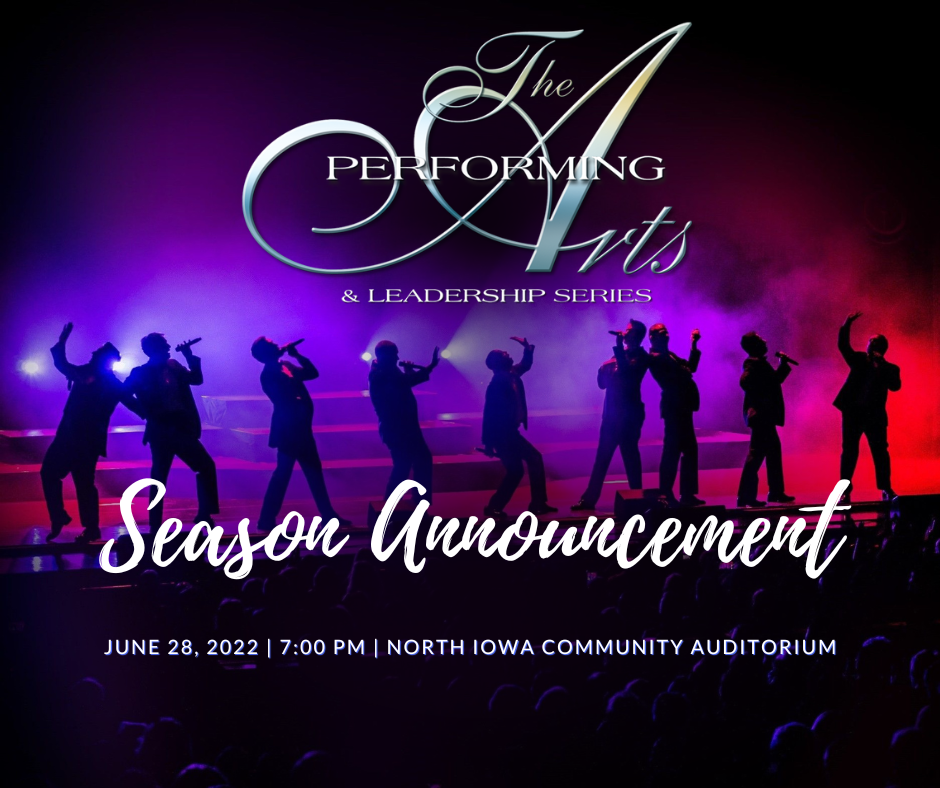 Have you considered becoming a season ticket holder for the NIACC Performing Arts and Leadership Series?  If so, Tuesday is your night.
The public is invited as NIACC announces the 2022-2023  season on Tuesday, June 28th at 7 p.m.   The event will be held in the North Iowa Community Auditorium on the NIACC campus.
The NIACC Performing Arts & Leadership Series offers award winning shows, musical artists, comedy, and internationally acclaimed speakers.  There will be 16 events included in this year's series.
You'll be among the first to hear the lineup.  After the announcement you'll have the opportunity to save an additional percentage on top of the already deep discount you get for being a season ticket holder.
There are several plans available which will be explained during the preview event on Tuesday.  You'll be under no obligation to purchase.
"I think it's an incredibly strong season," Said Lindsay Dalrymple, Executive Director, NIACC Performing Arts & Leadership Series, "There's something for everyone. That's always the goal – we try to check as many boxes for North Iowans as we can and I feel like we nailed it."
If you are a current season ticket holder you have the option to renew your tickets.  If you're thinking about becoming a new season ticket holder you'll have first dibs on the remaining season tickets by coming to the event.
You get to pick and choose which performances interest you and the shows and presentations you are available to attend.
Questions or comments?  Email Arian Schuessler, arian.schuessler@NIACC.edu
Are you interested in attending NIACC?  Apply Today!
North Iowa Area Community College, founded in 1918, is a nationally-recognized, two-year college located in central North Iowa.  With approximately 3,000 career and transfer students, the College has been recognized by the Aspen Institute as a leading community college in the nation.  NIACC welcomes students from across Iowa, Minnesota, the nation, and the world. The College has served as a leader in student-centered learning, community engagement, and collaborative leadership for more than 100 years.