The Franklin County Fair runs from July 13-17th and NIACC has a booth in the Commercial Building in the same spot as years past.
Stop by NIACC's booth to sign the alumni board and see what the giveaway of the day is!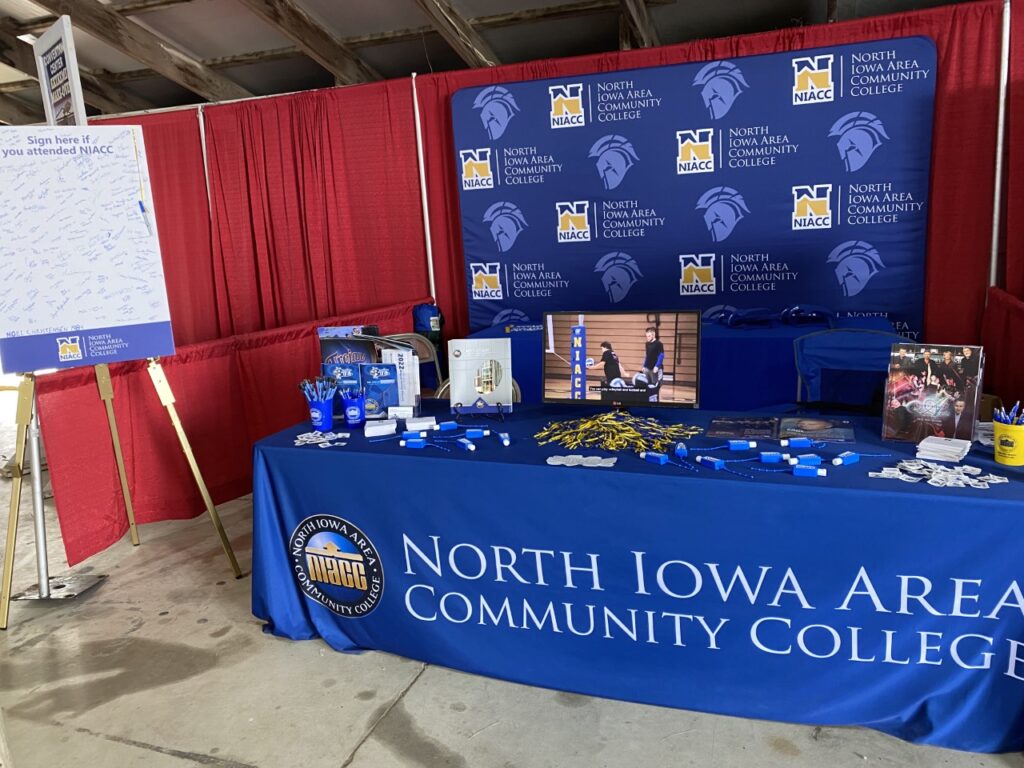 Are you interested in attending NIACC?  Apply Today!
North Iowa Area Community College, founded in 1918, is a nationally-recognized, two-year college located in central North Iowa.  With approximately 3,000 career and transfer students, the College has been recognized by the Aspen Institute as a leading community college in the nation.  NIACC welcomes students from across Iowa, Minnesota, the nation, and the world. The College has served as a leader in student-centered learning, community engagement, and collaborative leadership for more than 100 years.