Esports is coming to the NIACC campus.
The NIACC athletic department has added Esports to its list of sports for the 2023-24 season making it the school's 18th sport. It is the second straight academic school year that NIACC has added a sport as last year women's wrestling was added.
NIACC's Esports coach is Leo Livingston, who has been the eSports coach at Belmond-Klemme High School since 2020.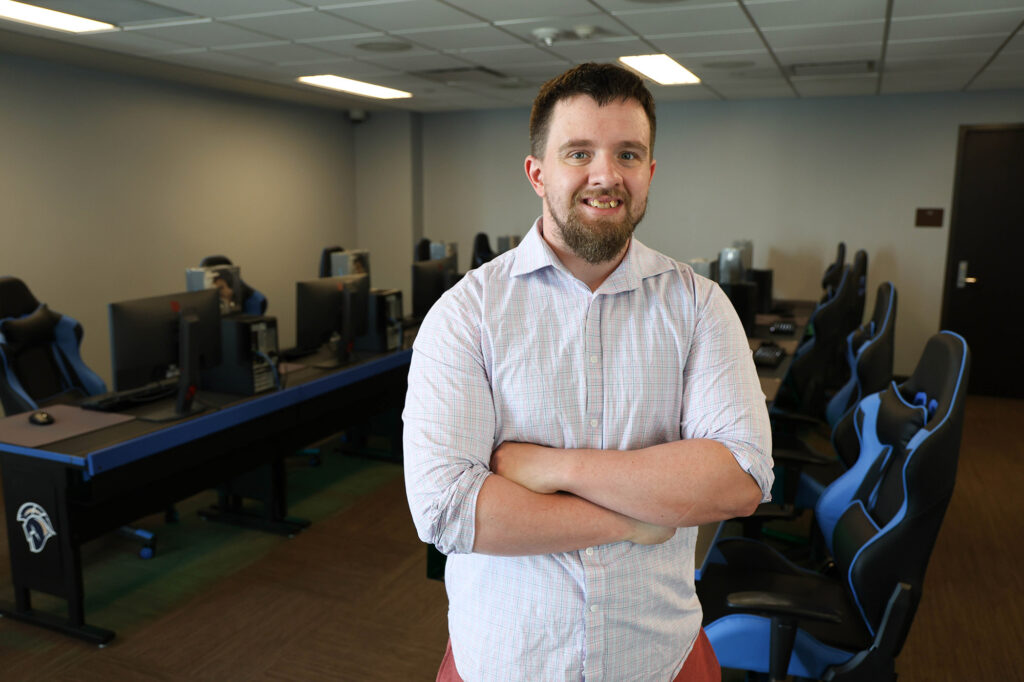 "Our state-of-the-art gaming room and technology infrastructure is now in place and ready to take on training and competition sessions," NIACC athletic director Cam Olson said. "Our coach has started the hunt for talented students to bring their gaming skills to the program.
Livingston led the Belmond-Klemme Esports to the 2022 IHSEA fall state championship in Rainbow Six: Seige.
Under Livingston, the Broncos placed second in Rainbow Six: Seige at the 2021 IHSEA fall state championships. The Broncos were state qualifiers in Rainbow Six: Seige at the 2020 IHSEA fall state championships and were also state qualifiers in Overwatch in the Winter 2021 season.
Livingston, who is also a language arts teacher at Belmond-Klemme, said he's excited to get started this fall.
He said his inaugural squad will compete in League of Legends, which is a 5 v 5 Multi-player Online Battle Arena and Overwatch 2, which is a strategic first-person shooter.
"One of the things that I've grown to love about Esports is that it bridges the gap between students coming from a variety of backgrounds and puts them on the same team, on an equal playing field and builds relationships," he said. "I'm ready to begin building that foundation here at NIACC."
Contact Coach Livingston to learn more about Esports at NIACC.
Apply Today at https://www.niacc.edu/apply-mkt/