FOREST CITY | A big part of learning real-world skills is having the proper tools to do the job. On Friday, the John V. Hanson Career Center received a special gift that will help prepare future tradespersons for many years to come — a state of the art work truck.
The truck came complete with a modular set of four bodies that are lifted on and off the chassis with a built-in hoist. One body is for transporting and storing tools on the jobsite, another converts the unit into a box truck for hauling materials. There's flatbed body for everything else. A matching blue waste container will haul away the trash after the work is complete.
The purpose of the NIACC John V. Hanson Career Center is to provide area high school students four academies that can lead to well-paying jobs in high demand fields.
One of those fields is Construction Trades. The academy prepares students for work in residential and commercial construction. Students are exposed to extensive hands-on learning by building actual construction projects.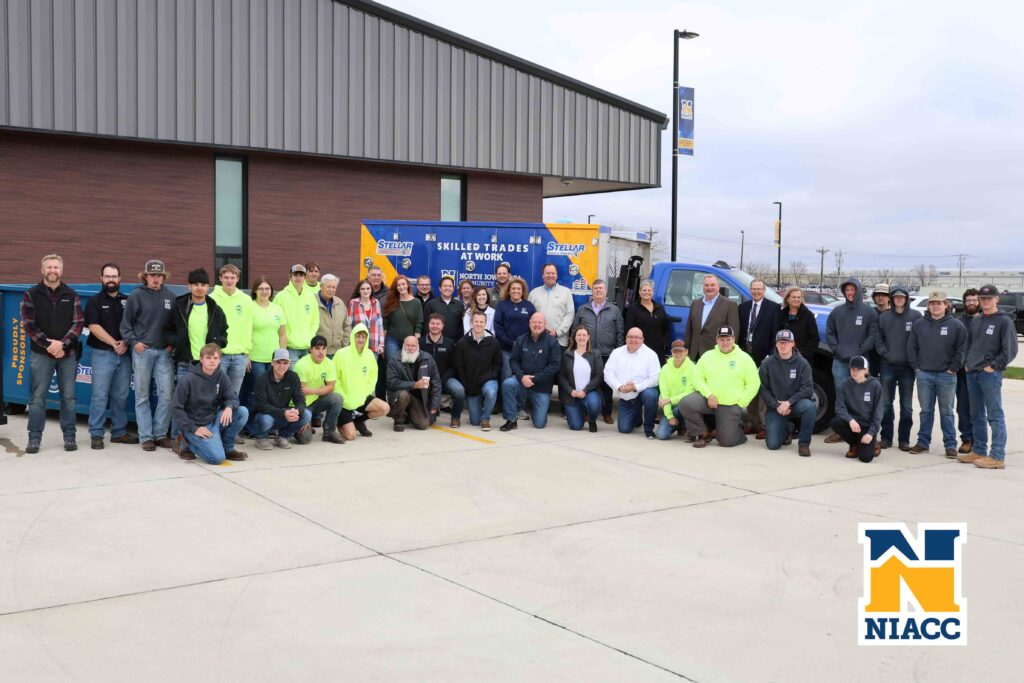 "This is what partnership looks like" said NIACC President, Dr. Steven Schulz, "This project is an example of what happens when you put leaders together that have a big idea and something great comes out of it."
Pritchard Motor Company donated the shiny new bright blue Ram 5500 truck chassis for the project.
"Partnering with NIACC helps give students the opportunity to try out different trades. It also shows that Pritchard's is more than just a retail automotive company. We work with construction companies and all sorts of industries" said Ellen Pritchard Sedlock, Director of Retail Operations at Pritchard Companies.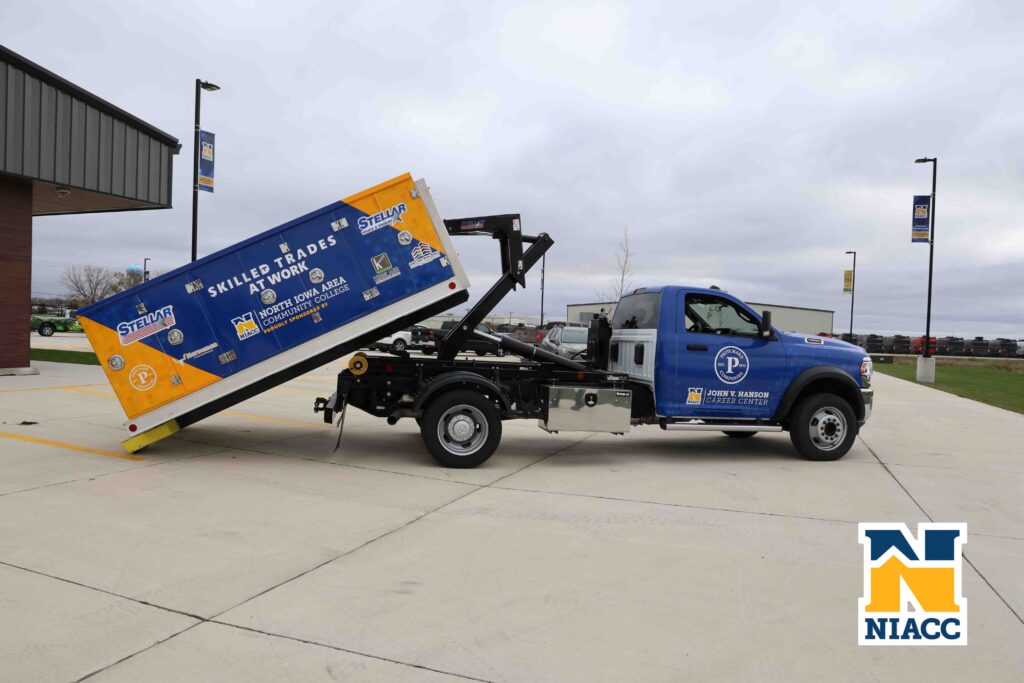 Stellar Truck and Trailer, of Mason City, donated the hooklift, service body and the garbage container according to Nick Roberts, of Stellar Truck and Trailer. The team put the whole project together over a period of 18 months.
Other generous sponsors include Norseman Trucking, Kingland Construction, Stellar Industries, Master Builders of Iowa and Ledoux Signs.