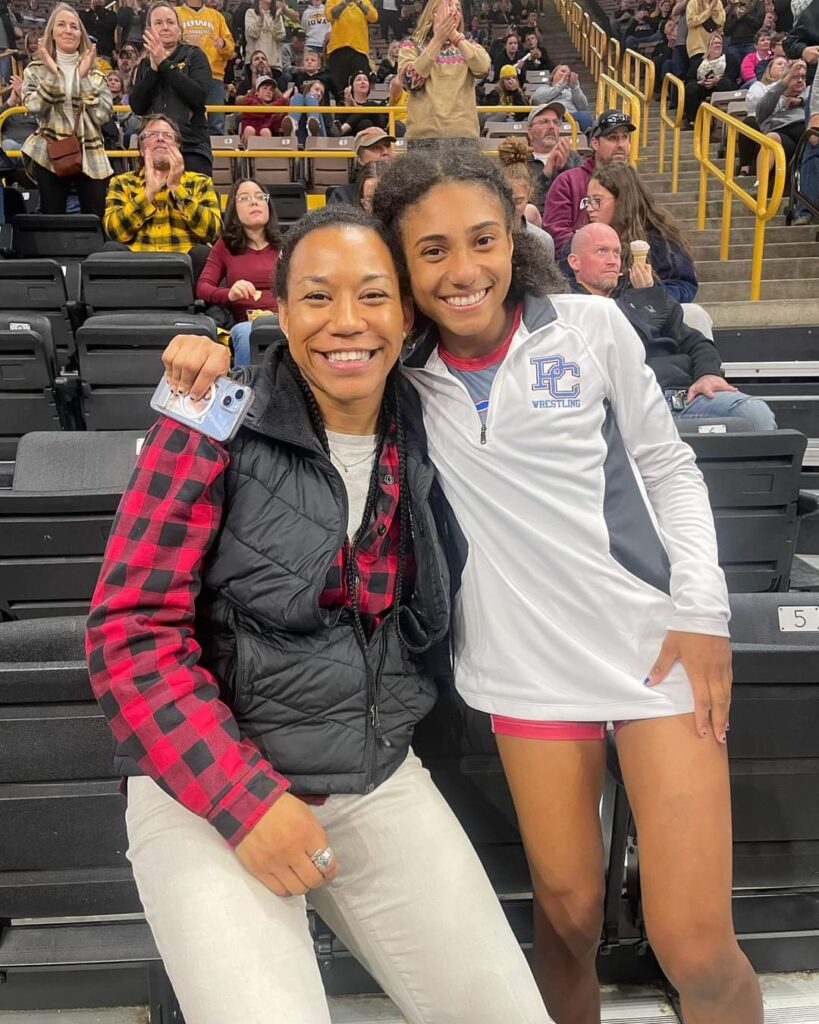 Chiara Barbieri made NIACC history last season as she was a member of the school's first-ever women's wrestling squad.
She wrestled for the Trojans in the first-ever ICCAC women's wrestling dual meet against Indian Hills in Centerville on Nov. 8, 2022.
She placed third 101 pounds at the NJCAA women's wrestling national invitational tournament last March in Council Bluffs. She was one of four NIACC wrestlers to earn all-American honors at NIACC's first-ever appearance at the national women's tournament.
Barbieri, who is from Brampton, Ontario, became part of more women's wrestling history last Sunday at Carver-Hawkeye Arena in Iowa City.
Barbieri and Presbyterian College, a NCAA Division I school located in Clinton, S.C., along with the University of Iowa, Sacred Heart College and Lindenwood University competed in the Trailblazer Duals, which had 8,207 fans in attendance, which is a record for a women's college wrestling event.
"The atmosphere in that arena was surreal to say the least," Barbieri said. "It was so electric and gave you a thrill when you stepped out onto the mat.
"Although it's nerve racking to be in front of that many people, it was also exciting to be a focal point in the sport and have people cheering you on. Women's wrestling has come a long way and it's incredible to see the support it's starting to receive."
Iowa, Presbyterian, Sacred Heart and Lindenwood were the first four NCAA Division I schools to add women's wrestling as a sport in 2021.
"Some have seen women's wrestling, and there are a lot who have not yet," Iowa coach Clarissa Chun was quoted as saying before the Trailblazer Duals on the USA Wrestling website. "There is a great opportunity to educate the fans a little bit."
Barbieri said the historic day was more than she expected.
"Competing in the dual was life changing," Barbieri said. "Although it didn't go exactly how I had hoped, it was an amazing experience that I'm happy I was a part of.
"I never pictured myself wrestling at this level and getting to be a trailblazer is so honoring."
Presbyterian College, which is ranked 13th, was 1-2 in its three duals on Sunday at the historic event.
No. 8 Iowa topped Presbyterian College, 44-1, and No. 5 Sacred Heart stopped Presbyterian College, 26-18.
Presbyterian gained a 25-20 win over No. 11 Lindenwood in its final dual of the day.
Barbieri was also 1-2 on the day with her win being a 10-0 technical fall over Lindenwood's Megan Valdez.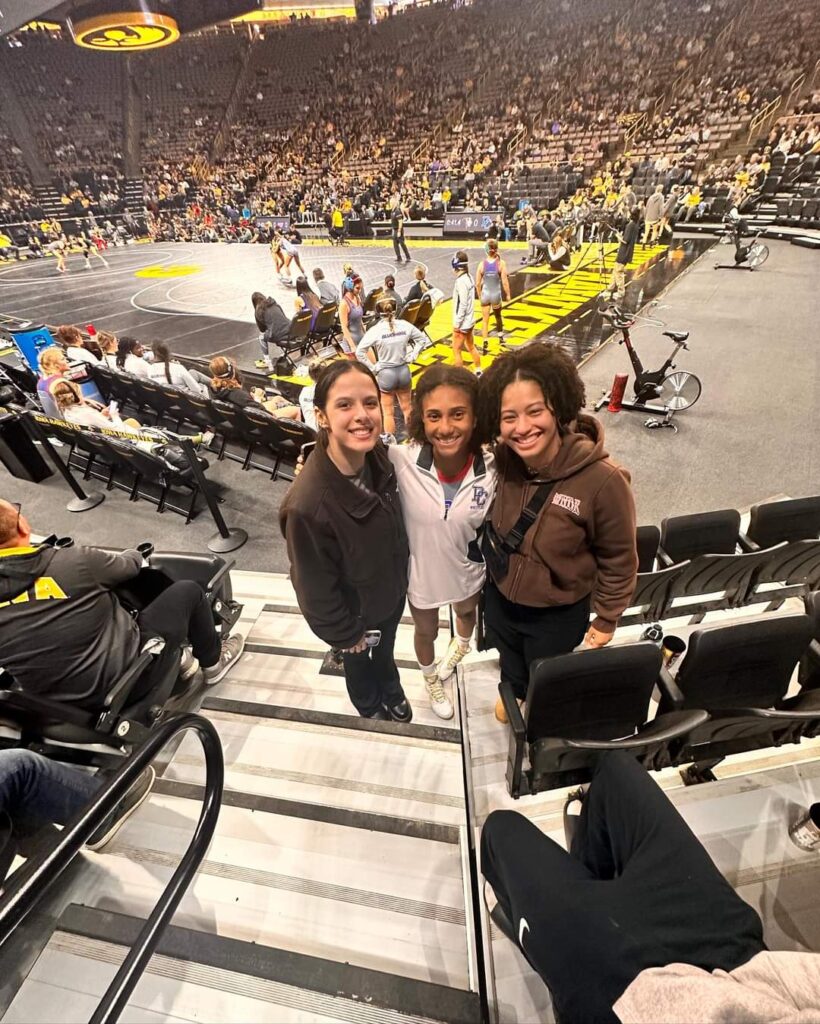 "Obtaining a win against Lindenwood was the cherry on top of the event," Barbieri said. "Ending the duals on a high made me feel proud that I went out there and gave it my all.
"It's only the beginning of the season. There's still so much for me to learn and grow from and I'm ready to dominate when I wrestle those teams again."
Barbieri had two of her former NIACC teammates Sara Arrojo and Gabriella Segre in attendance at Sunday's event in Iowa City. Former NIACC women's assistant coach CarrieAnn Randolph, who is now an assistant coach at Wartburg College, was also there watching her former wrestler.
Barbieri said coming back to Iowa to wrestle in the Trailblazer Duals was "refreshing."
"It felt like home ground and motivated me as it's the place that gave me an opportunity," she said. "I'm forever grateful for the constant support I still receive from the NIACC faculty and student body.
"Seeing them cheer me on in the crowd was so heartwarming and such a full circle moment of what the NIACC community is really like – a family. I wouldn't be where I am without them and Iowa is forever a home to me."
Presbyterian College returns to Iowa when it wrestles in the NWCA national duals in Cedar Falls Jan. 5-7.
The NCAA Division I national tournament is set for March 8-9 in Cedar Rapids.
Barbieri says she's enjoying her first year at Presbyterian College.
"Everything is going really well," she said. "I love it here.
"I'm happy I have found a community just as close knit as NIACC. Coach V (Brian Vutianitis) has created a team that believes that a good lifestyle and morals are the recipe to success.
"We stand on having G.R.I.T. (Gratitude, Resilience, Integrity, and Trust) and that has created an environment of drive and determination. I think that with hard work, I can do great things here."
Barbieri said her confidence has grown in her first few months on the Presbyterian College campus.
"In the beginning, I won't lie, I was hesitant to sign as wrestling at the D1 level is pretty gnarly," said said. "But (NIACC women's wrestling coach) Basil (Minto) never let me believe that I wasn't capable of doing great things.
"I dedicate my accomplishments to him because he pushed me to not only be a better wrestler, but a better person off the mat."