NIACC Mathematics and Engineering students were recognized as part of the celebration of Math and Statistics Awareness month on Monday, April 28.
"It is important to recognize math and engineering students just as we recognize excellence of students in any area, "said NIACC Math Instructor Brent Hamilton, "These students have completed exceptional work while at NIACC and we are very proud of them and happy for them as we celebrate their achievements."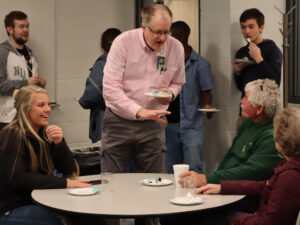 About 30 students, parents, and NIACC faculty and staff were in attendance.
Math Instructor Kathy Rogotzke said "The math open house is a chance for us to recognize and honor students who have participated in various activities and those who the math department has selected as outstanding sophomores in mathematics and engineering. "
NIACC faculty members presented awards for both Outstanding Sophomore Mathematics and Engineering Students and Student Math League.
The Outstanding Sophomore Math and Engineering Student is an award started by the Math Department in 1990.  The math faculty nominates students who obtain at least a 3.25 cumulative GPA, at least a 3.5 math and engineering GPA,  have completed at least 30 credit hours at NIACC (at least 10 of which are math courses), and have at least one class above pre calculus completed.
According to Rogotzke, "Some years there are zero students selected, and most NIACC has had in one year was five students (this only has occurred once in 1999)—there have been several years where there have been four students (1994, 2000 and 2002).  One other bit of trivia-one of our the past recipients of the award is currently on the NIACC Board of Directors, Nicki Prantner.  There are designated funds in the foundation which we are able to award to the selected students."
NIACC sophomores Collin Brumm, Sullivan Fair, Cayden Kelly and Violet Stayner were selected for this year's award.
Collin Brumm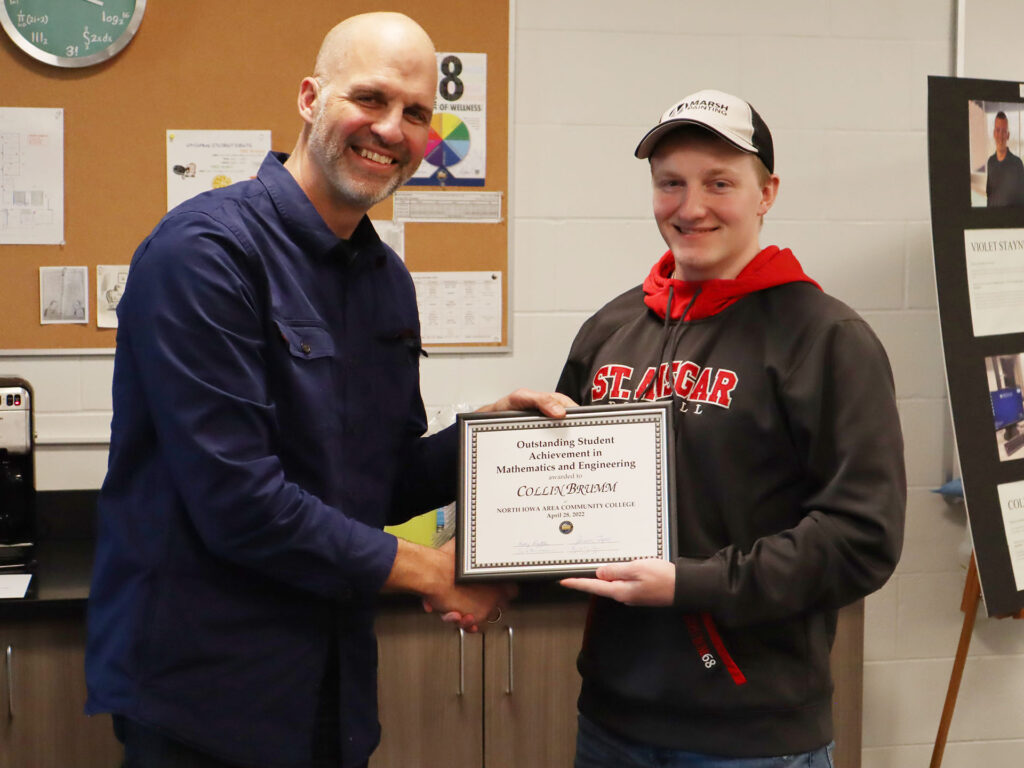 Sullivan Fair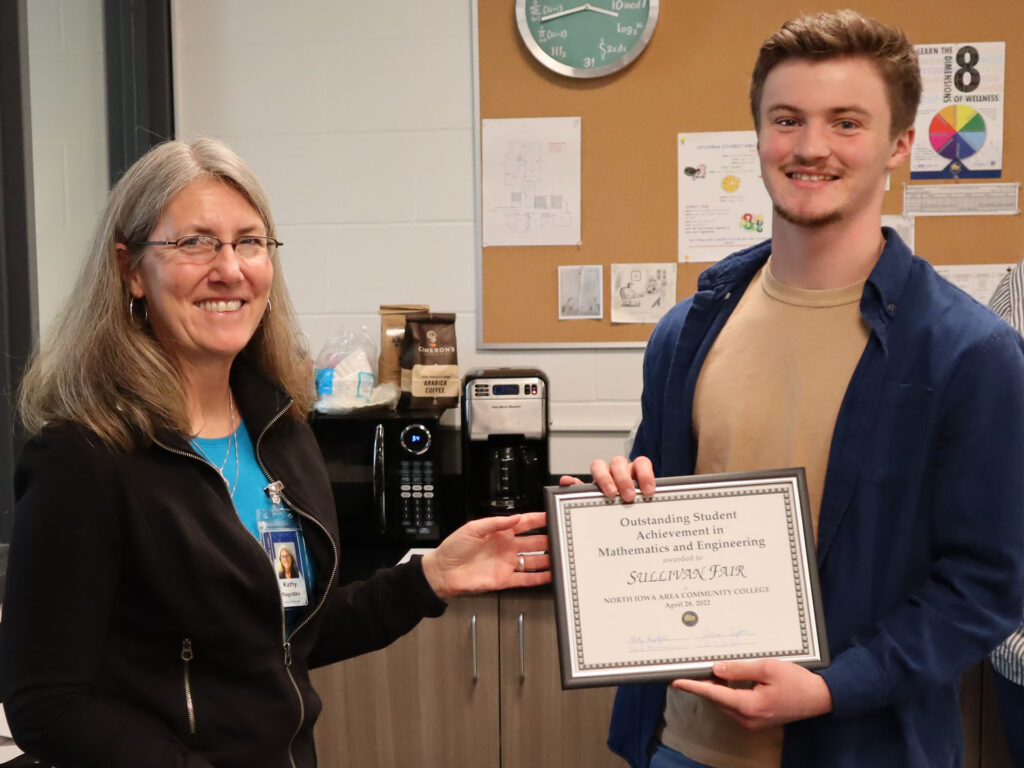 Cayden Kelly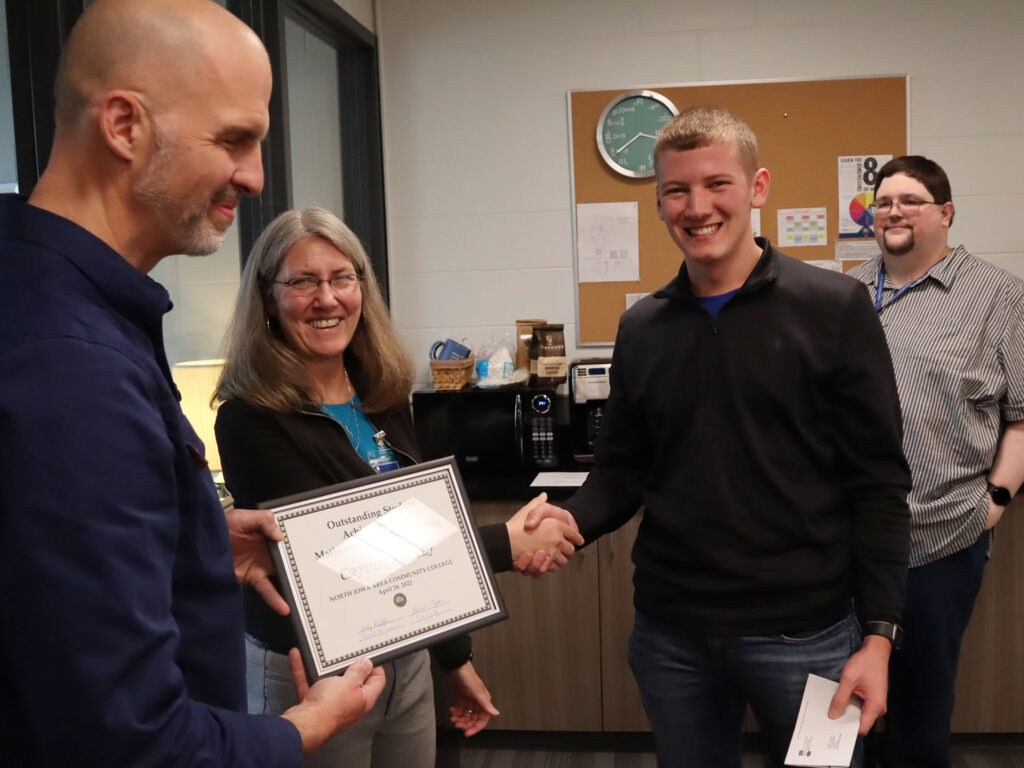 Violet Stayner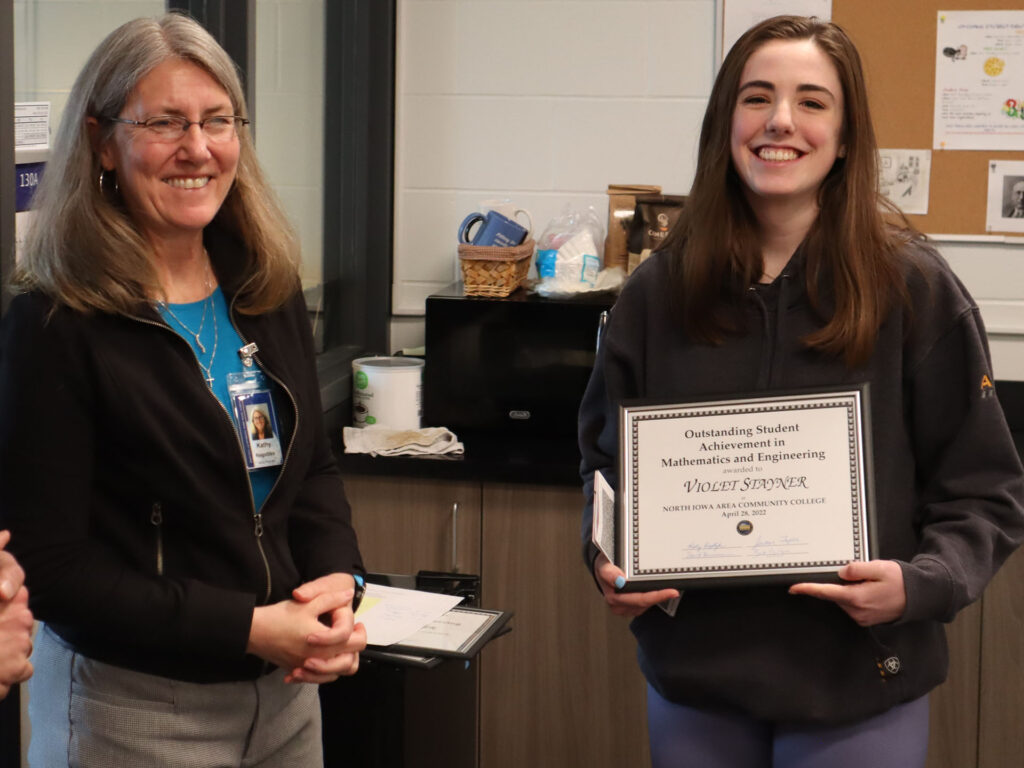 Questions or comments?  Email Arian Schuessler, arian.schuessler@NIACC.edu
——————————————————————————————————-
Are you interested in attending NIACC?  Apply Today!
North Iowa Area Community College, founded in 1918, is a nationally-recognized, two-year college located in central North Iowa.  The college has 3,000 career and transfer students and has been recognized by the Aspen Institute as a leading community college in the nation.  NIACC welcomes students from across Iowa, Minnesota, the nation, and the world. The College has served as a leader in student-centered learning, community engagement, and collaborative leadership for more than 100 years.