Heroes come in all shapes and sizes. You may be one and not realize it yet. Now is your chance to commit, inspire, and educate students as a substitute teacher, A.K.A. Super Hero!
Teaching is believed to be one of the most honorable professions of all time. Teachers in all levels of education impact students in a variety of ways — not only in the obvious age-old ways of arithmetic, social studies, and language arts, but also through fostering self-esteem, motivation, and expanding student perspectives.
Even before the world was turned upside-down with the COVID-19 Pandemic, schools faced a major dilemma finding substitute teachers.  The pool had become increasingly slim, and the shortage put school districts in an extremely tough place as they scrambled to find replacements as needed.
Substitute teachers are an essential part of education.  They aren't simply "plan B" or an afterthought in case a teacher becomes ill.  A professional substitute teacher takes their role seriously, knowing they have the power to make a positive impact on students.
Even if it is only for one day.
Amid the pandemic, the role of substitute teacher was reevaluated across the country.  In the state of Iowa, restrictions were adjusted, and the average pay raised to entice workers into the field.  The shift was made due to the expectation for increased demand in the coming years.  Now, anyone with an associate degree or 60 hours of credit at a regional accredited institution and the completion of an approved substitute authorization can become a substitute teacher.
You don't even need a background in education.
Schools in North Iowa are doing everything they can to build their arsenal of substitute teachers.  Striving for a level in which they'll be able to easily fulfill the needs of the district should they have to call upon reinforcements due to illness and other absences.
And you could be part of the solution!
If you're looking for a flexible schedule and enjoy being with students, the Approved Substitute Authorization Course at NIACC is a great place to start.
The class is held in person on the NIACC campus, giving upcoming substitute teachers an advantage. Taught by a current and/or retired teacher to pass along their knowledge and wisdom, you'll gain hands-on experience and real-life skills from both the teacher and substitute perspective.  Learning by example, coupled with being in the classroom setting, will prepare you to enter schools at any level, and give you the tools to succeed.
Plans for future substitute authorization course offerings held at area schools are also in the works.
Course content includes lessons on Ethics, Classroom Management, Diversity, and Instructional Strategies.  You'll work collaboratively with other future substitute teachers and study real-life scenarios on how to provide the best education for various ages, whether it's to teach for just one day, or up to 10 days in a row.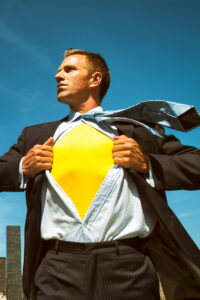 Current student enrolled in the course, Ashley Metz, would recommend it to anyone interested in obtaining their substitute authorization. "It's incredibly informative," she stated.  "And for being a 3-hour class, it holds your attention the entire time.  The teacher has shared so much of her experiences it makes it all very real."
Virtually all schools are fighting this same battle.  No matter the reason, substitute teachers are few and far between these days.  Districts have felt the crunch as they scramble to find quality substitutes to fill the gaps every day.
If you have a passion for working with students, a love for learning, are organized, and genuinely care about education, consider becoming an authorized substitute teacher.  Registration for the next three course offerings are available; the first is a five-week evening option slated for October 6 – November 3, followed by a weekend offering on October 15 and 16, with the last offering for 2022 from December 5 – 15 on Mondays, Wednesdays and Fridays. The cost is $99 and you'll be responsible for obtaining the substitute teacher handbook (8th edition).
For a full list of details and how to register for the course, visit https://niacc.augusoft.net  and search for "substitute authorization."