North Iowa Area Community College (NIACC) has hired Joel Everist as vocal music instructor and director of choral activities. Everist will be responsible for all vocal music activities at the college including curriculum, course instruction and vocal music ensembles.
Everist comes to NIACC with thirty-plus years of teaching experience, including 31 years in the Grammy Award winning signature school music program at Mason City High School. Joel also served as Director of Choral Activities for Waldorf University from 2016 to 2020.
Everist earned a Bachelor of Arts from Gustavus Adolphus College in music and theatre, and a Master of Music Education from Northwestern University.
Everist has conducted choirs appearing at Carnegie Hall, Lincoln Center, The Kennedy Center, Orchestra Hall, the International Habaneras Festival in Spain, as well as a command performance for the Vice President with the Prime Minister of Japan at the State Department in Washington, D.C. "Choral Director Magazine" recognized Joel as a national Top Ten Conductor of Note.
He and his wife Rachel Everist have been married for 33 years.   Rachel, a professional pianist, has taught at NIACC since 1995.  The couple has two children, Jennaya, 19 and Jackson, 17. 

Joel is only the third person to hold this position in the last fifty years.   He predecessors include Robert Davis (1974-2001) and Jayson Ryner (2001-2023).  Ryner recently accepted a new role at NIACC teaching Business and Entrepreneurship and has also launched an innovative agriculture-related business.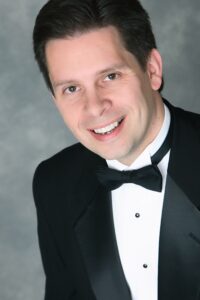 "I am honored and humbled to join the North Iowa Area Community College family. It is a privilege to be part of the tradition of excellence in the NIACC Music Department." -Joel Everist
Everist added, "Arts education empowers us to learn together, connecting and creating community. I look forward to sharing our work with audiences, building upon the legacy of Jayson Ryner, Robert Davis and the NIACC Choirs!"
North Iowa Area Community College, founded in 1918, is a nationally-recognized, two-year college located in central North Iowa. With approximately 3,000 career and transfer students, the College has been recognized by the Aspen Institute as a leading community college in the nation. NIACC welcomes students from across Iowa, Minnesota, the nation, and the world. The College has served as a leader in student-centered learning, community engagement, and collaborative leadership for more than 100 years.