Top 5 reasons to live on campus: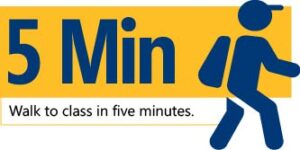 It's affordable – especially with today's gas prices!
It is a hop, skip, and a jump to that 8:00 a.m. class!
You will make friends that you will have for the rest of your life!
Student housing has great common areas with fun stuff to do!
You'll get your first taste of independence!
Don't just take our word for it, see what Tate and Bailey have to say about campus life!
More Info:
Admissions Application – Apply Today!