Housing
The Campus View Student Housing Complex is more than just a place to live. It's a place to form lasting friendships and create lifelong memories. It's a place to grow as a person and flourish as a student.
Just a short walk from classes, Campus View was completed in 2015. With several different suite options to choose from, there's sure to be something that will fit your lifestyle and interests.
Campus View is surrounded by beautiful lakes and recreational trails. The grounds also include a disc golf course on campus. Inside you'll find state-of-the-art security features, air conditioning, a convenience store, computer lab, common spaces with big screen TV's, and free Wi-Fi.
We invite you to learn more about living at NIACC and consider joining our vibrant campus community. There's no better way to get connected to the college, the campus, and the student body. You'll experience college life as it's meant to be and build friendships that will last a lifetime.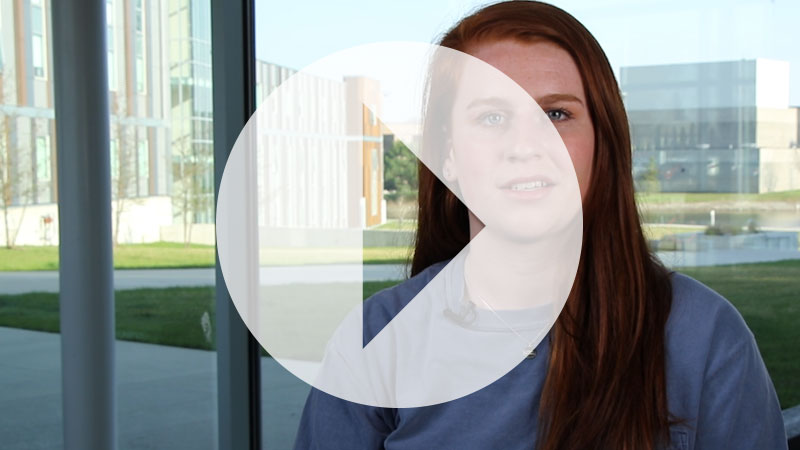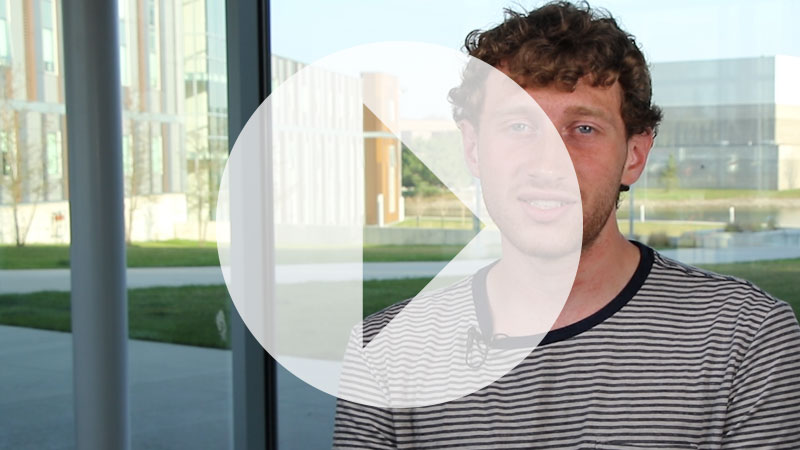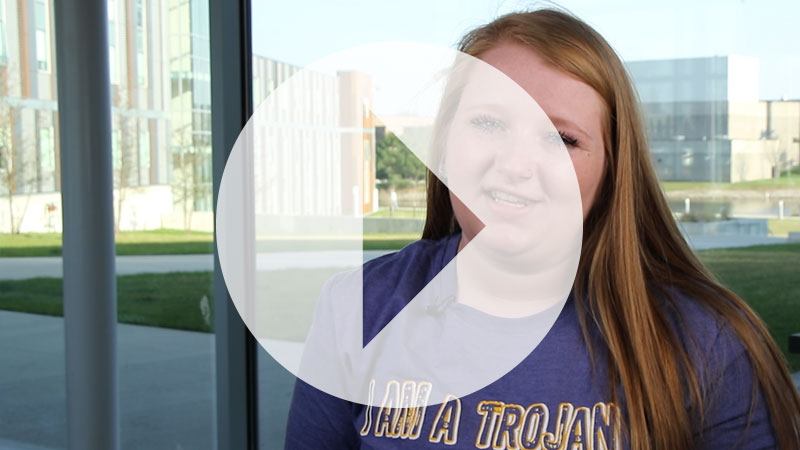 Bike and Jogging Path
Fitness Center
Resident Lounge with:


Ping Pong Table
Billiards
HD TV with easy access for gaming or viewing

For indoor activities, residents might enjoy pool, ping-pong, or watching their favorite show on the big screen TV. See our new Recreation Center.

Basic Phone Service
Cable Ready
Free Parking
Incredible lake views from each room and floor lounge
Lots of natural lighting
Personal mailbox
Wireless Internet Access

Students receive free telephone service, free cable television service and wireless Internet access with no deposit or monthly fee. Information about Internet access requirements can be obtained from the Student Housing office.

Computers are not provided, however, students may bring their own. In addition, there are several computer labs located on campus for student use.

Your personal swipe cards works for entrance to the building, your suite and all your needs on campus like checking out books and purchasing items at the Book Store, Convenience Store and Cafeteria.

Cafeteria
Common space at entrance of facility for meeting friends, watching TV or just hanging out
Convenience store on site
Dorm Office
Elevators in each wing
Every floor has its own recycling center
Laundry facility in each wing with multiple washers and dryers
Student Kitchen
Study Rooms

NIACC offers quality food service in a fun atmosphere. Good food and good service are important to an enjoyable college experience. All housing students must purchase a 19-meal plan. The cafeteria is located directly in the residence hall. Meals are served buffet style. Several entrees are served at each meal, from a garden fresh salad bar to an Italian section offering rotating entrees such as homemade pizza and a meat bar to a variety of side dishes. Plus, no one need to go away hungry – unlimited helpings are available at every meal. Several special dining events are offered throughout the year for events like Valentine's dinner, Thanksgiving dinner, and other holiday meals. And, treats are often planned during midterms and finals week as a stress buster.

12 Resident Advisors live in a private suite on the floors
70+ security cameras
Swipe key required to enter your suite
Two professional staff Head Residents live right on site

Housing security also helps to ensure a safe and enjoyable living environment. Security cameras located inside and outside the residence halls as well as 24-hour availability of professional staff provide a protected setting. There are also security call boxes located all across campus.

There are full-time professional staff who live and/or work in the residence halls and apartments. The head residents are directly involved in supervising the resident assistants, planning and hosting activities, helping residents with personal issues or concerns, and enforcing the student housing policies.

Each floor has a Resident Assistant (RA) to support fellow student residents. RA's are sophomore students, chosen through application and interview, who have demonstrated their leadership. They are responsible for holding floor meetings, planning floor activities, representing the residents, and being a resource to residents having questions, concerns, or personal issues

Classroom with access to 20 computers
Tutor – Student Success Coach
Meeting room to accommodate group meetings or to just study together

 
Bike and Jogging Path
Fitness Center
Resident Lounge with:


Ping Pong Table
Billiards
HD TV with easy access for gaming or viewing

---

For indoor activities, residents might enjoy pool, ping-pong, or watching their favorite show on the big screen TV. See our new Recreation Center.

Basic Phone Service
Cable Ready
Free Parking
Incredible lake views from each room and floor lounge
Lots of natural lighting
Personal mailbox
Wireless Internet Access

---

Students receive free telephone service, free cable television service and wireless Internet access with no deposit or monthly fee. Information about Internet access requirements can be obtained from the Student Housing office.

Computers are not provided, however, students may bring their own. In addition, there are several computer labs located on campus for student use.

Your personal swipe cards works for entrance to the building, your suite and all your needs on campus like checking out books and purchasing items at the Book Store, Convenience Store and Cafeteria.

Cafeteria
Common space at entrance of facility for meeting friends, watching TV or just hanging out
Convenience store on site
Dorm Office
Elevators in each wing
Every floor has its own recycling center
Laundry facility in each wing with multiple washers and dryers
Student Kitchen
Study Rooms

---

NIACC offers quality food service in a fun atmosphere. Good food and good service are important to an enjoyable college experience. All housing students must purchase a 19-meal plan. The cafeteria is located directly in the residence hall. Meals are served buffet style. Several entrees are served at each meal, from a garden fresh salad bar to an Italian section offering rotating entrees such as homemade pizza and a meat bar to a variety of side dishes. Plus, no one need to go away hungry – unlimited helpings are available at every meal. Several special dining events are offered throughout the year for events like Valentine's dinner, Thanksgiving dinner, and other holiday meals. And, treats are often planned during midterms and finals week as a stress buster.

12 Resident Advisors live in a private suite on the floors
70+ security cameras
Swipe key required to enter your suite
Two professional staff Head Residents live right on site

---

Housing security also helps to ensure a safe and enjoyable living environment. Security cameras located inside and outside the residence halls as well as 24-hour availability of professional staff provide a protected setting. There are also security call boxes located all across campus.

There are full-time professional staff who live and/or work in the residence halls and apartments. The head residents are directly involved in supervising the resident assistants, planning and hosting activities, helping residents with personal issues or concerns, and enforcing the student housing policies.

Each floor has a Resident Assistant (RA) to support fellow student residents. RA's are sophomore students, chosen through application and interview, who have demonstrated their leadership. They are responsible for holding floor meetings, planning floor activities, representing the residents, and being a resource to residents having questions, concerns, or personal issues

Classroom with access to 20 computers
Tutor – Student Success Coach
Meeting room to accommodate group meetings or to just study together

---
---