Former NIACC men's basketball all-American Terry McKissick was the keynote speaker at the NIACC student-athlete welcome day Sunday in the NIACC Auditorium.
McKissick, who is NIACC's all-time leading scorer and rebounder, covered a variety of topics during his speech to the NIACC student-athletes, including going to class, working hard, being a good leader and teammate, staying away from drugs and alcohol, mental health.
McKissick, who is a retired elementary school teacher and principal, talked about his time in Mason City in the early 1970s.
McKissick and the Trojans were a combined 44-12 in his two years at NIACC in the 1971-72 and 1972-73 seasons.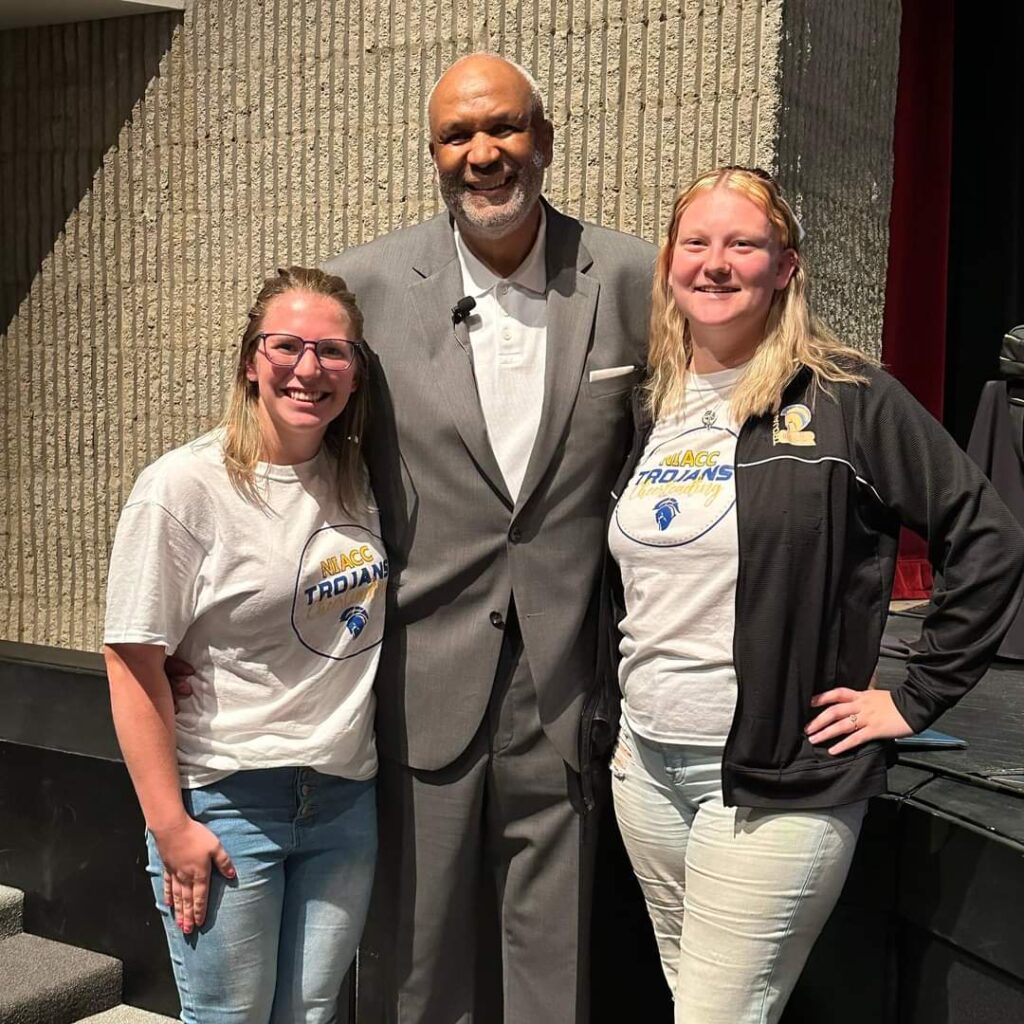 He went on to play at Drake University after his time at NIACC.
"Mason City, Iowa was very good to me," McKissick told the student-athletes Sunday. "I got my start here at 17 years of age.
"I have nothing but fond memories of the people I met, the community here. I hope you guys take advantage of that."
McKissick told the student-athletes that the facilities on the NIACC campus now are a lot better than when he was a student-athlete at NIACC.
He said the there was no student housing at the college in 1971-73 and that he lived at the Mason City YMCA.
"You guys really have a good situation here and I don't want you to blow it," McKissick said. "There's greatness here."
After McKissick's speech, four NIACC student-athletes made their way to the stage for a question and answer session with the former Trojan standout.
One question that was asked was "who were your role models?"
"My parents were my role models," he said. "When I got here, it was coach (Herb) Konigsmark."