About NIACC
North Iowa Area Community College (NIACC) is a nationally-ranked, two-year institution located in North Central Iowa that serves students of all ages and abilities. Starting in 1918 as Mason City Junior College, NIACC has the distinct privilege of being the oldest Iowa community college. In 2018, NIACC will be celebrating the College's 100 year anniversary of providing an education to our students. Between 2012 and 2014, the College received four national rankings, including being ranked in the top 10 percent of all community colleges in the nation.
Located two hours south of Minneapolis, Minnesota and two hours north of Des Moines, Iowa, NIACC is big enough to provide many opportunities for students and small enough to give students the personal attention they need and deserve. We provide the four-year college experience at the two-year college price. The tuition at NIACC is generally about half the cost of the tuition at the state's public universities, making the process of getting general education credits much more affordable for students and their families. We have transfer agreements with more than 40 four-year institutions, making it easy for NIACC graduates to transfer and continue their education.
The College sits on a 500-acre countryside campus that consists of modern facilities including the Student Activity Center, Recreation Center, Muse-Norris Conference Center and Murphy Manufacturing Technology Center, as well as lakeside student apartments. New student housing for approximately 400 students provides a state-of the-art facility.
The College also operates Community Education Centers in Charles City, Garner, Hampton, Lake Mills and Osage.
With a staff of approximately 300, the College currently offers nearly 50 one- and two-year career programs, the first two years toward a bachelor's degree in most fields and an array of continuing education opportunities for professional and personal growth.
On average, the College serves more than 3,700 degree students each year and thousands more through non-credit programs.
---
National Rankings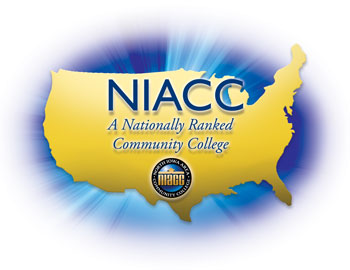 NIACC is a Nationally Ranked Community College
North Iowa Area Community College is ranked #14 in the nation for student success, according to an article published in June 2012 on CNNMoney.com. College Measures, a joint venture of the American Institutes of Research and Matrix Knowledge Group, has created a chart for CNNMoney to help students find the best options. Based on the percentage of students that graduated within three years or transferred to four-year colleges, they compiled a "success" rating for each community college in the U.S. NIACC was rated at a 72% success rate, meaning that 72% of all students who attend NIACC either complete or have a successful transfer to a four-year institution within three years.
Read the complete article: http://money.cnn.com/pf/college/community-colleges/?iid=EL
---
Top 120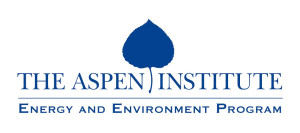 Highlighting the critical importance of improving student success in America's community colleges, the Aspen Institute College Excellence Program in May 2012 named North Iowa Area Community College as one of the nation's 120 top community colleges, challenging it to compete for the $1 million fund for the 2013 Aspen Prize for Community College Excellence. The Aspen Institute identified the 120 community colleges — 10 percent of all institutions — using a quantitative formula that assesses performance and improvement in four areas:
graduation rates
degrees awarded
student retention rates
equity in student outcomes
At NIACC, we were honored that the Aspen Institute College Excellence Program has included NIACC in the top 10 percent of Colleges in the United States. Just being in the top 10 percent is an amazing accomplishment in itself. We have been working diligently to improve student success at NIACC and it shows.
---