About NIACC: A Commitment to Excellence and Innovation
Our Story:
Founded in 1918 as Mason City Junior College, North Iowa Area Community College (NIACC) has evolved into a leading academic institution, setting standards of excellence in the heart of North Iowa. Over a century of growth has seen us transform from our early days as a small local college into a model of academic success and community engagement, yet our mission has remained unwavering: to empower every student to achieve their potential.
Our Campus:
Our expansive 500-acre countryside campus blends state-of-the-art facilities with natural beauty. Each building, pathway, and green space is designed to foster an environment of learning, innovation, and collaboration.
Our Commitment:
At NIACC, we prioritize our students. Our dedicated faculty and staff strive to create a supportive and dynamic learning environment, tailored to the diverse needs and aspirations of our student body. We continually invest in modern technology, innovative programs, and comprehensive support services to ensure our students are well-equipped for success, both academically and personally.
Community Engagement:
We believe in nurturing strong ties with the North Iowa community. Through extensive outreach programs, community events, and collaborations, we have become more than just an educational institution; we're a partner in growth, development, and progress for the region.
Looking Ahead:
While we cherish our rich history, our gaze is firmly set on the future. Our commitment to supporting students, embracing change, and providing world-class education remains stronger than ever.
We want to be a part of your your journey and invite you to explore, engage, and experience all that NIACC has to offer.
Top 120 Community College in the Country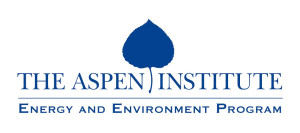 The Aspen Institute College Excellence Program has named North Iowa Area Community College as one of the top 120 community colleges in the nation for the past eight years. Based on strong and improving student outcomes—including in learning, completion rates, employment rates and earnings, and equity—only 15 percent of community colleges nationwide have been invited to apply for this recognition.
"NIACC is proud to be one of a very select group of community colleges invited to apply for the renowned Aspen Prize," NIACC President Steve Schulz said. "The $1 million Aspen Prize is awarded every two years to the Nation's best community college based on the successful outcomes of their students. To be recognized for the fourth time in row is a credit to our faculty and staff."
NIACC was selected from a pool of nearly 1,000 public two-year colleges nationwide using publicly available data on student outcomes. Each cycle, the Aspen Institute identifies the top 120 community colleges — 10 percent of all institutions — using a quantitative formula that assesses performance and improvement in four areas:
graduation rates
degrees awarded
student retention rates
equity in student outcomes
Recognition of Excellence: NIACC's National Distinction by Forbes
In a testament to its commitment to fostering a dynamic work environment and dedication to its employees, North Iowa Area Community College (NIACC) proudly earned a prestigious national recognition. Ranked #36 by Forbes magazine, NIACC was distinguished as one of America's Best Small Employers in 2023. This honor not only underscores the college's pivotal role in higher education but also celebrates its emphasis on creating a nurturing, supportive, and collaborative workspace. Achieving this recognition from Forbes is a reflection of NIACC's dedication to its workforce and its ongoing mission of excellence, both as an educational institution and as a model employer in the country.
---