NextGen Technicians: Robotics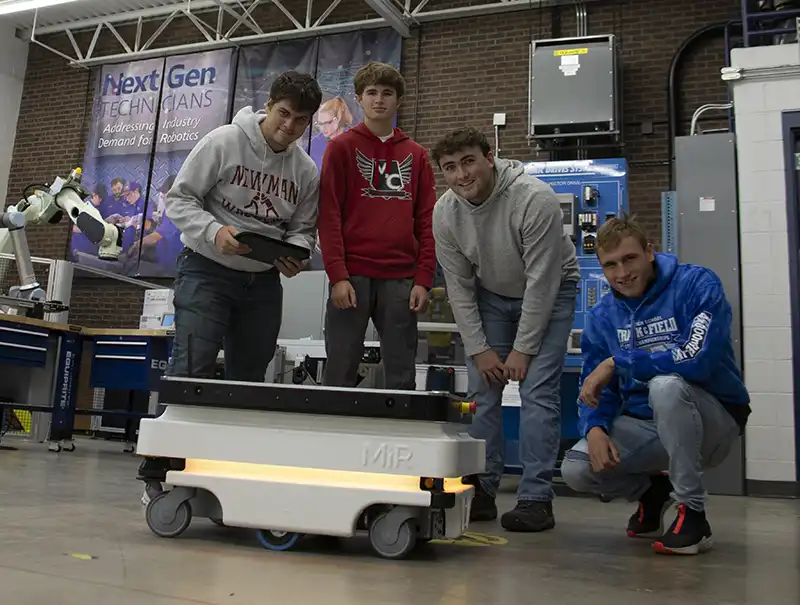 ROBOTS!! THEY'RE HERE!!!! If you're looking for an education in technology that is dynamic, exciting, cutting-edge, and can turn your interest in robotics into a high-paying career, look no further than the Industrial Mechanical Technician and the Industrial Automation and Robotics Technology programs at NIACC.
With two grants from the National Science Foundation (NSF), NIACC has expanded robotics education through two projects: NextGen Technicians: Addressing Industry Demand for Robotics (Grant No. 1901957) and Advancing NextGen Technicians: Addressing New Demand for Robotics Because of COVID-19 (Grant No. 2055293).
Through NSF grants, state-of-the-art robotic equipment has been purchased to support the NextGen Technicians projects. Students enrolled in these programs at NIACC gain the knowledge and experience necessary for success in the workplace.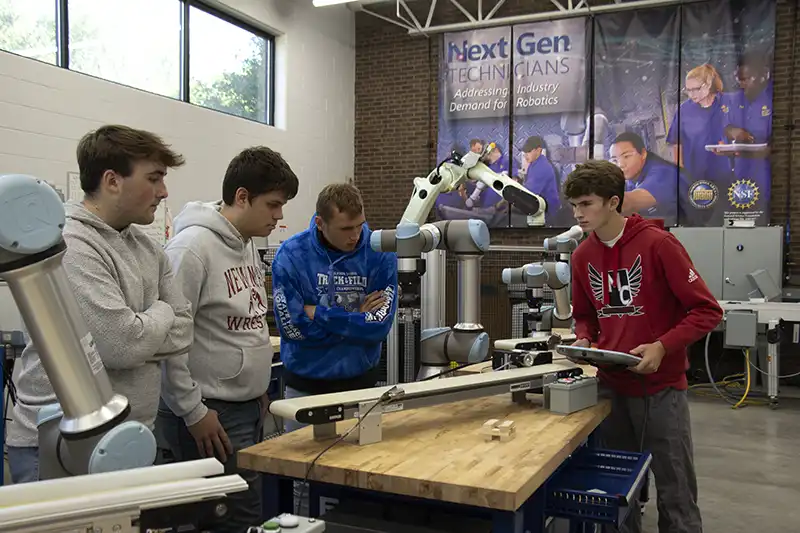 Students also have the opportunity to receive National Coalition of Certification Centers (NC3) credentialing by successfully passing the Festo Level 1: Fundamentals of Robotics and the Festo Level 2: Applied Robotics certification programs. To date, 83% of students who have taken the Fundamentals of Robotics and 100% of the students who have taken the Applied Robotics exam have received NC3 certification.
The NextGen Technicians Projects are advancing these NIACC programs in new directions, creating innovative career opportunities for students to reach new heights in leading-edge technology fields.
---
This project is supported by the National Science Foundation under Grant Nos. 1901957 and 2055293.
---