Common Read
About Common Read
The Common Read is a program designed to engage North Iowa Area Community College, its students, staff, faculty and community members, in a unified intellectual activity. For first-year students it introduces them to academic expectations, respectful discourse, and community building. The Common Read is supported by the Performing Arts and Leadership Series as well as the NIACC Foundation, which sponsors a keynote address by the author of the Common Read, or someone closely associated with the book. First-year students will be asked to read the book as part of their Composition One requirements. The Common Read book is available through the NIACC Bookstore.
The opportunity to be selected for the $500 NIACC Common Read Scholarship is made available to all degree seeking, full-time or part-time NIACC students. One (1) $500 scholarship will be awarded with payment transferred to student's NIACC account Spring 2024 (student must be enrolled either full or part-time Spring 2024). Application deadline is 11:59 pm on November 22nd. The scholarship award will be made before the end of the Fall semester.
This program is supported by the Academic Affairs board of the institution, and a host of individual faculty and staff members on the Common Read Committee
If you have any questions, please contact us at Common.Read@niacc.edu
---
This Years Common Read – This I Believe
Book Description
This I Believe, was originally a five-minute radio series hosted from 1951 -1955 by acclaimed journalist Edward R. Murrow. Murrow asked Americans from all walks of life to write essays about their most fundamental and closely held beliefs that guide their daily lives. This radio series became a cultural phenomenon with people reading their own personal motivation in life on the air. Eighty-five leading newspapers printed a weekly column based on This I Believe. Each day, some 39-million Americans gathered by their radios to hear compelling essays from the likes of Eleanor Roosevelt, Jackie Robinson, Helen Keller and Harry Truman as well as corporate leaders, cab drivers, scientists and secretaries — anyone able to distill into a few minutes the guiding principles by which the lived. A collection of essays published in 1952 sold 300,000 copies — second only to the Bible that year. The series was translated and broadcast around the globe on the Voice of America. A book of essays translated into Arabic sold 30,000 copies in just three days.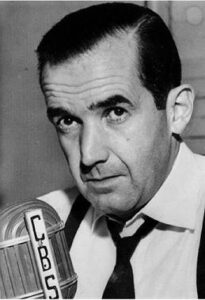 Edward Roscoe Murrow was an American broadcast journalist and war correspondent. He first gained prominence during World War II with a series of live radio broadcasts from Europe for the news division of CBS. Murrow invented radio news, as we know it and was the standard-bearer of journalism, ethics, and reporting. Many consider him the father of broadcast journalism.
In reviving and reinvigorating This I Believe, the authors goal is not to persuade Americans to agree on the same beliefs. Rather, we hope to encourage people to begin the much more difficult task of developing respect for beliefs different from their own. Fifty years ago, Edward R. Murrow's project struck such a chord with millions of Americans. It can do so again today.
Based on the NPR series of the same name, This I Believe features eighty Americans―from the famous to the unknown―completing the thought that the book's title begins. Each piece compels readers to rethink not only how they have arrived at their own personal beliefs but also the extent to which they share them with others.
Author Biography
Jay Allison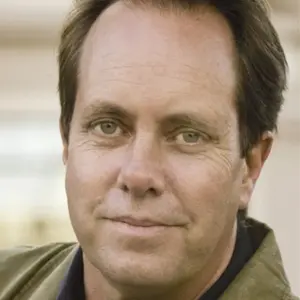 Jay Allison is one of public radio's most honored producers. He has produced hundreds of nationally broadcast documentaries and features for radio and television. His work has earned him the duPont-Columbia and five Peabody Awards, and he was the 1996 recipient of the Corporation for Public Broadcasting's Edward R. Murrow Award for outstanding contributions to public radio, the industry's highest honor. He was the curator and producer of This I Believe on NPR and he produces The Moth Radio Hour. Before his career in broadcasting, Jay was a theater director in Washington, D.C. He is also the founder of the public radio stations for Martha's Vineyard, Nantucket, and Cape Cod where he lives.
Dan Gediman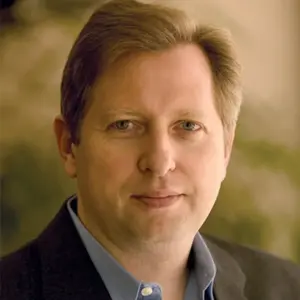 Dan Gediman is the executive producer of This I Believe. His work has been heard on All Things Considered, Morning Edition, Fresh Air, Marketplace, Jazz Profiles, and This American Life. He has won many of public broadcasting's most prestigious awards, including the duPont-Columbia Award.