Common Read
About Common Read
The Common Read is a program designed to engage North Iowa Area Community College, its students, staff, faculty and community members, in a unified intellectual activity. For first-year students it introduces them to academic expectations, respectful discourse, and community building. The Common Read is supported by the Performing Arts and Leadership Series as well as the NIACC Foundation, which sponsors a keynote address by the author of the Common Read, or someone closely associated with the book. First-year students will be asked to read the book as part of their Composition One requirements. The Common Read book is available through the NIACC Bookstore.
This program is supported by the Academic Affairs board of the institution, and a host of individual faculty and staff members on the Common Read Committee
If you have any questions, please contact us at Common.Read@niacc.edu
---
This Years Common Read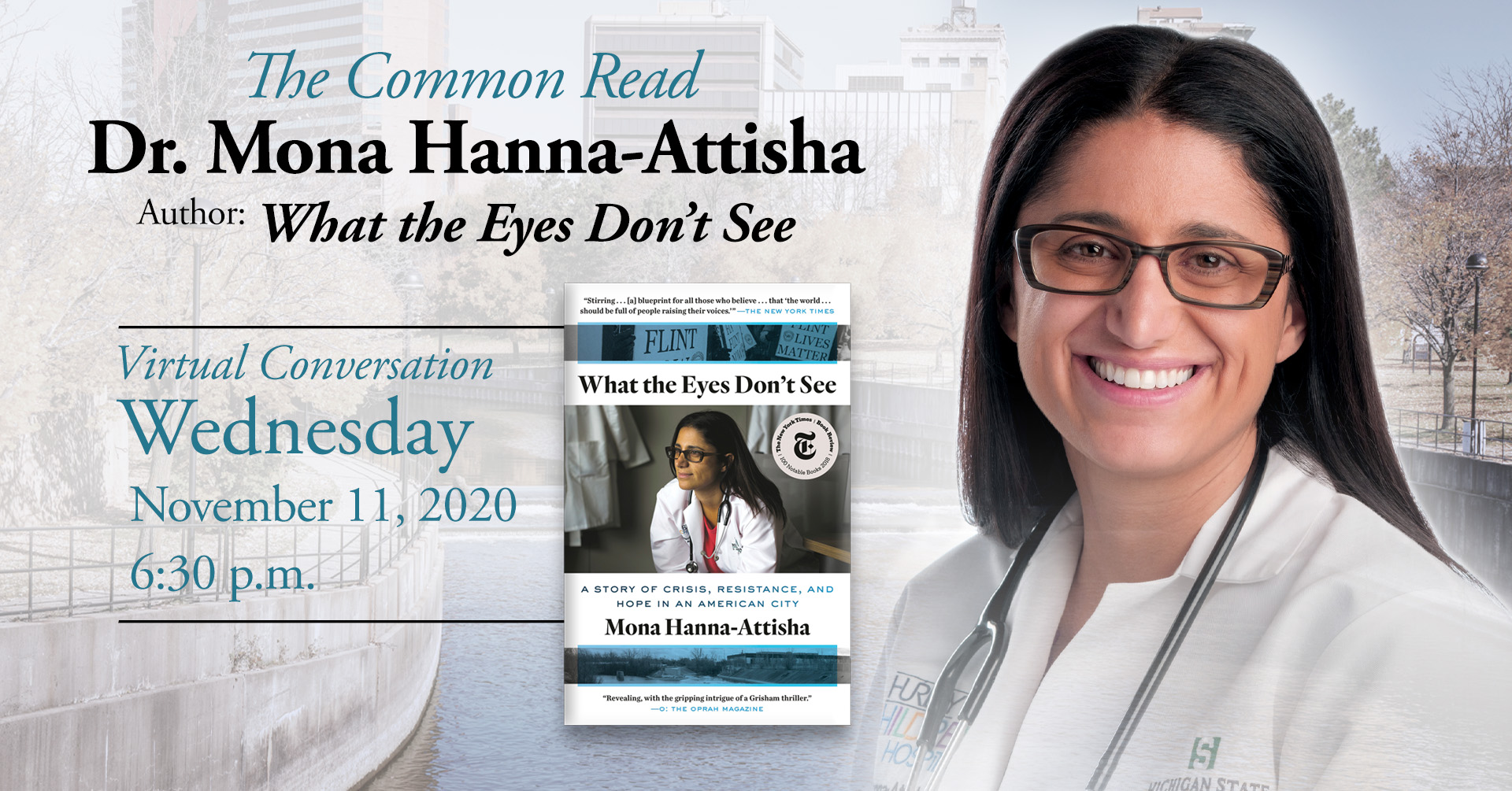 Book Description
What the Eyes Don't See A Story of Crisis, Persistence, and Hope in an American City
This is the inspiring story of how Dr. Mona Hanna-Attisha, alongside a team of researchers, parents, friends, and community leaders, discovered the children of Flint, Michigan, were being exposed to lead in their tap water—and then battled her own government and a brutal backlash to expose that truth to the world. Paced like a scientific thriller, What the Eyes Don't See reveals how misguided austerity policies, broken democracy, and callous bureaucratic indifference placed an entire city at risk. And at the center of the story is Dr. Mona herself—an immigrant, doctor, scientist, and mother whose family's activist roots inspired her pursuit of justice.
What the Eyes Don't See is a riveting account of a shameful disaster that became a tale of hope, the story of a city on the ropes that came together to fight for justice, self-determination, and the right to build a better world for their—and all of our—children.
Author Biography
Mona Hanna-Attisha MD, MPH, FAAP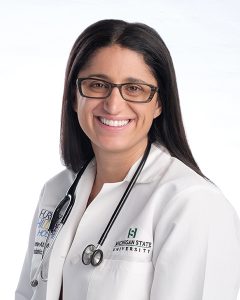 Mona Hanna-Attisha, MD, MPH, FAAP Dr. Mona Hanna-Attisha is the crusading pediatrician who first researched and revealed the lead in the blood of children in Flint, Michigan. She continues to work to mitigate the impact of the water crisis on Flint's children. In her powerful book, What the Eyes Don't See, and her personal and inspiring speeches, she motivates audiences to speak out against injustice. Dr. Mona is founder and director of the Michigan State University and Hurley Children's Hospital Pediatric Public Health Initiative, an innovative and model public health program in Flint, Michigan. A pediatrician, scientist, activist and author, Dr. Mona has testified three times before the United States Congress, awarded the Freedom of Expression Courage Award by PEN America, and named one of Time magazine's 100 Most Influential People in the World for her role in uncovering the Flint Water Crisis and leading recovery efforts. She has appeared on CNN, MSNBC, BBC and countless other media outlets championing the cause of children in Flint and beyond. She is founding donor of the Flint Child Health and Development Fund (flintkids.org). Dr. Mona received her Bachelor's and Master of Public Health degrees from the University of Michigan and her medical degree from Michigan State University College of Human Medicine. She completed her residency at Children's Hospital of Michigan in Detroit, where she was chief resident. She is currently an Associate Professor of Pediatrics and Human Development and a C.S. Mott Endowed Professor of Public Health at Michigan State University.
Author Visit Information:
Join Dr. Mona Hanna-Attisha and Dr. Charlene Widener, Vice President of Academic Affairs and Student Learning at NIACC, for a virtual conversation on Wednesday, November 11 at 6:30 p.m. The conversation will be livestreamed for our community to view as a complimentary message and may be accessed on the NIACC YouTube page or the NIACC Performing Arts and Leadership Series Facebook page when it airs.