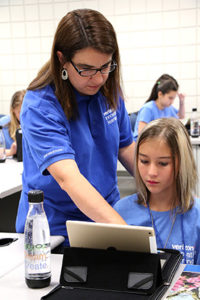 Verizon Innovative Learning and North Iowa Area Community College (NIACC) partner to bring Hands-On Workshops in Science, Technology, Engineering and Math to Prepare and Inspire Young Girls for the Careers of the Future
This summer, Verizon Innovative Learning launches its first program addressing the need for more girls, especially those in rural America, to be prepared for the STEM (science, technology, engineering and math) careers of the future. The three-week summer camp will take place at NIACC, one of five community colleges piloting the program in rural areas across the country in partnership with the National Association for Community College Entrepreneurship (NACCE).
"We are thrilled to be partnering with Verizon to offer this amazing, and potentially life-transforming, learning experience", says David Massey, NIACC VP for Academic Affairs. "Through this program, girls in our region will discover and explore the wide variety of exciting, creative, and meaningful opportunities awaiting them in STEM career fields."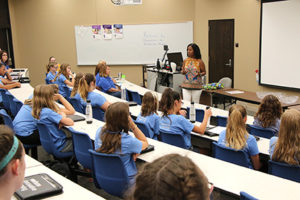 The program will introduce 50 middle school girls from throughout North Iowa to the fundamentals of augmented reality, coding, 3D design, entrepreneurship and design thinking principles, as well as to female mentors, who are themselves professionals in STEM fields. Leveraging an augmented reality interface and app, students will create a culminating project that identifies – and solves – a community problem that aligns with the United Nations' Sustainable Development Goals (SDGs).
According to research, 86 percent of engineers and 74 percent of computer professionals are men, and the percentage of women in STEM careers has not improved since 2001. NIACC President Steve Schulz says, "Our hope is that by participating in this camp, girls will become interested in and excited about STEM careers. When that happens, all of North Iowa benefits."
Following the summer program, which runs July 10 – July 28, students will continue to participate in monthly learning activities, both in-person and virtually, to build upon what they've learned and complete their final augmented reality projects with NIACC.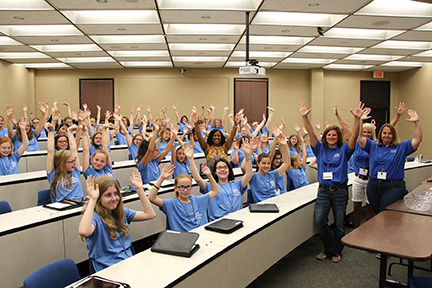 # # #
Ref #6156