Amy Fleming has joined the North Iowa Area Community College (NIACC) Alumni Advisory Board.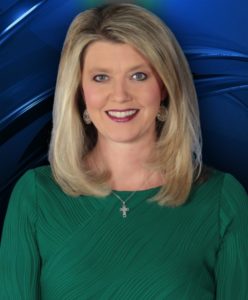 Amy Fleming graduated from NIACC in 1996 and Wartburg College in 1998 with a degree in Communication Arts and Electronic Media. Fleming joined KIMT in 1998 where she is an Anchor and News Content Coordinator. Fleming serves as President of the Cerro Gordo County Free Health Care Clinic, Chairperson of the North Iowa Band Festival Committee and volunteers for Community Kitchen of North Iowa, Salvation Army, Hawkeye Harvest Food Bank and Toys for Tots.  Fleming also enjoys coaching youth basketball and softball.
Other members of the NIACC Alumni Advisory Board are Linda Nerdig '82 (President), Debbie Cahalan '72, Tony Coloff '62, Tanya Dadisman '99,  Ron Eichmeier '72, Mike Grandon '64, Brittney Jost '12, Debbie Sedars '71, Lisa Smidt '89, Dawn Southwick '84, and Jay Urdahl '73.
Part of the NIACC Foundation, the NIACC Alumni Advisory Board has been in existence since the formation of the NIACC Alumni Association in 1991.  The Alumni Association supports the annual Pathways to Success program and graduation reception along with student scholarships, the InTouch newsletter, and other alumni activities.
Membership in the NIACC Alumni Association is free and open to graduates and others who have benefited from the programs and services of the College.  For more information, call 1-888-GO NIACC, ext. 4438 or visit www.niacc.edu/alumni. Follow our North Iowa Area Community College Alumni Facebook page to stay updated on alumni events.
# # #
Ref # 6215