The public is invited to attend the NIACC Alumni Association's 29th annual Pathways to Success luncheon on Friday, April 5, 2019. The event is scheduled to begin at 11:30 a.m. in the Muse Norris Conference Center on campus.
The NIACC Alumni Association hosts Pathways to Success annually to honor accomplished alumni and to recognize a select group of students for their scholarship, leadership and character.
Kevin Pals, a Mason City native and 1999 graduate of NIACC, will be honored for his accomplishments with the Outstanding Alumnus award. Pals serves as the Sheriff of Cerro Gordo County, a position he has held since 2001. He will serve as the keynote speaker.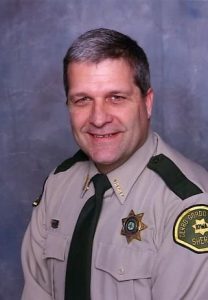 Other awards presented at the luncheon will include long time Forest City instructor, Scott Bertelsen, a 1979 NIACC graduate who will be honored with the Distinguished Alumnus and numerous current students who will be recognized with the NIACC Student Leadership award.
Tickets are available for $16.00 through the NIACC Business office (1-888-GO NIACC, ext 4180). Sponsors include the Cerro Gordo County Board of Supervisors, NIACC Student Senate, and Tony and Sue Coloff.
# # #
Ref # 6458