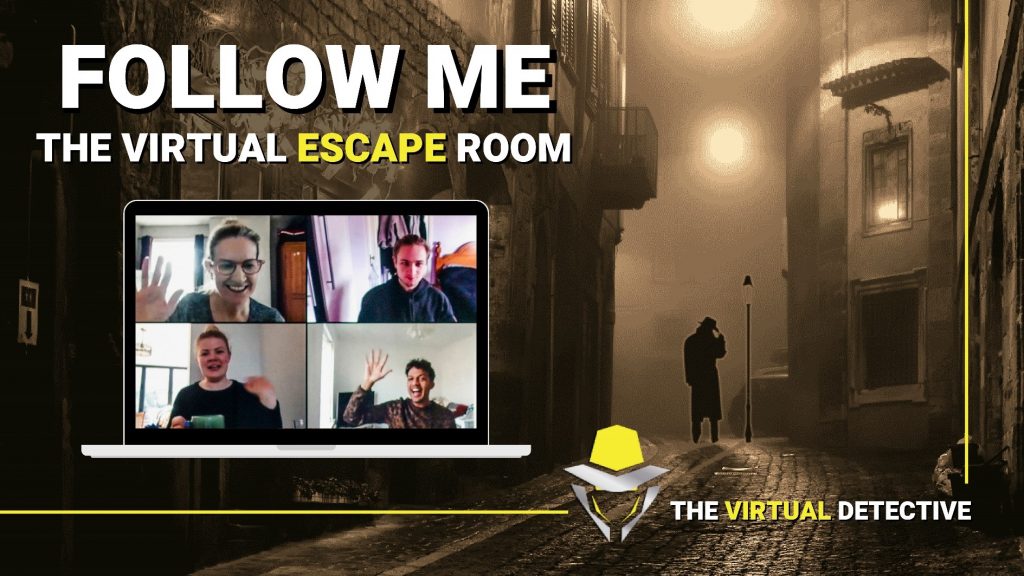 NIACC Performing Arts and Leadership Series proudly presents Follow Me: The Virtual Escape Room. The interactive online experience is Saturday, October 10 at 7 p.m. from the comfort of your own home.
Grab your virtual badges and race against the clock to catch the criminal and save your partner during this interactive mystery experience! You and your team of Detectives have specific directions from the Captain: finding your missing partner, Detective John Axley, and solve the mystery.
"I can honestly say it's the first time I've gone an entire hour without thinking about the pandemic," said Lindsay Dalrymple, Director of the Performing Arts Series. "It didn't matter that I didn't know everyone I played with, it was such an engaging and refreshing experience."
Follow Me: The Virtual Escape Room is an escape room meets Sherlock Holmes. Over the course of an hour, you'll work closely with your team of crack sleuths to decode the clues, defuse a bomb, save your partner, and track down the villain. You'll live chat with other sleuths and follow clues across the internet in this high-stakes, interactive adventure. Sir Arthur Conan Doyle said it best: "There is nothing more deceptive than an obvious fact." In this high-stakes adventure to save your partner and make the bad guys pay, can you do it all in just 60 minutes?
To learn more about Follow Me, visit www.thevirtualdetective.games.
Tickets are $25 per screen*. For tickets to the show, call the NIACC Box Office at 1-888-466-4222, extension 4188. Tickets may also be purchased online at www.niacc.edu/boxoffice.
*To maximize the fun, please no more than two people per screen.