Meet the Library Staff
---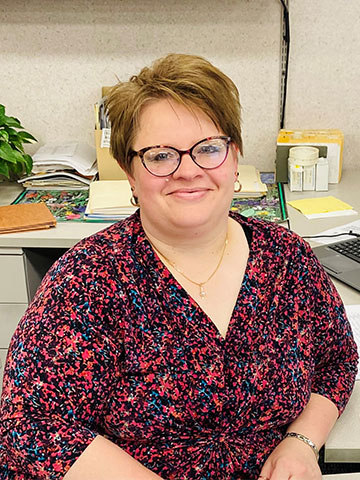 Rhonda Nesheim-Kauffman is the Director of Bookstore and Library Services. Rhonda was born and raised in Decorah, IA. She earned an ASB with an emphasis in Accounting from NIACC and a BA in Banking and Finances from Buena Vista University. She has worked in various roles at NIACC since 1996, and has managed the bookstore since 2009. Rhonda loves spending time with her family, crafting, and reading. She lives in Manly with her two sons and puppy.
---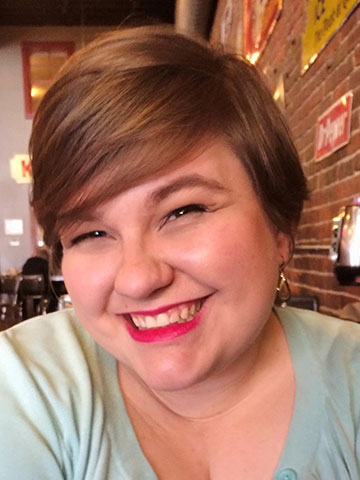 Jessica Finch is the Research & Electronic Resources Coordinator. Jessica grew up in eastern Iowa and earned a BA in English and Theatre from Central College. She worked in marketing and arts administration for years, joining the Performing Arts Series at NIACC in 2018. She is excited to bring her lifelong love of reading and learning to the library. Jessica enjoys cooking, crocheting, playing board games, and mastering new hobbies. She lives in Clear Lake with her wife and two cats.
---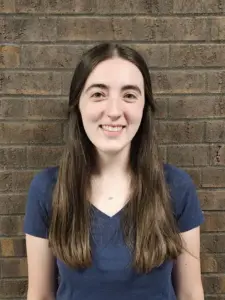 Makenna Jensen is the Library/Bookstore Assistant. Makenna is a Charles City native. She earned an AA from NIACC and worked as the library work study during her education. She joined the NIACC team as an employee in 2023. Makenna enjoys spending time with her family and friends, playing board games, watching movies, and baking cookies. She lives in Charles City with her family and dog Mowgli.