North Iowa Area Community College recognized 61 student leaders at the 28th annual Pathways to Success luncheon held April 6th in the Muse-Norris Conference Center at NIACC.  Honorees were nominated by NIACC faculty and staff for their academic achievement, positive attitude, character, teamwork and ability to inspire others.  The event also featured a keynote address by 2018 Distinguished Alumnus and North Iowa native, Stephen A. Minert, Class of 1990. In addition to Minert, Mason City native, Didi Zahariades, Class of 1990 was named the 2018 Outstanding Alumna.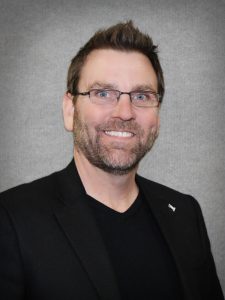 Minert, of Clear Lake, is the CEO of Harley-Davidson of Mason City and the Cedar River Harley-Davidson dealership in Charles City.  Minert worked full-time while attending NIACC and graduated in 1990.  He studied Political Science at the University of Northern Iowa and earned a Bachelor of Arts degree from Buena Vista University.
Since 1990, Minert and his family have donated to over 150 north Iowa charities and other worthy causes through the hosting of events held at their dealerships.  Among the charitable entities they've assisted financially are the Northern Lights Women's Shelter, Make-a-Wish Foundation, Humane Society, and the annual 'Battle of the Badges' hockey tournament. Minert presently serves as the Chairman of the Cerro Gordo County Compensation Board, which sets the salaries and benefits of all elected officials representing Cerro Gordo County, and he is a Mason.
Minert shared his pathway to success with the student honorees. Minert noted school was not his strong suit. In fact, during his senior year in high school his guidance counselor pulled him aside, worried about his future and concerned for where he was headed. Minert shared the chat with his counselor was what he needed to know NIACC was the best place for him. Minert stated, "My experience here at NIACC turned out to be a combustion engine of failure and success, ambition followed by disappointment with that cycle repeating over and over. However, thanks to the quality of the faculty here and NIACC's proximity to home, it ended in success." Minert shared some of his thoughts on leadership, encouraging students to stay humble, to understand they are not a solo act, and that working well in a team is one of the most important parts of success. He also noted the importance of being focused, because it's easy to get distracted by something shiny that turns out to be irrelevant.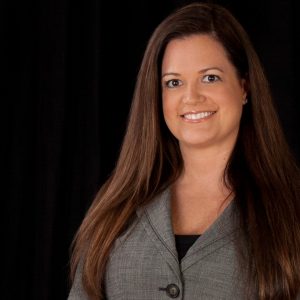 Zahariades graduated with her NIACC associate's degree in 1990. She went on to the University of Iowa and graduated with a Bachelor of Arts Degree in Communications in 1992. Zahariades eventually settled in Portland, Oregon and achieved her Master's in Counseling Psychology from Lewis and Clark College.
Zahariades is a psychotherapist, executive coach and motivational speaker specializing in the development of individuals. She has spent the last fifteen years in a successful practice, Coach to Win. During this time she has established an impressive, diverse client list throughout the U.S. and internationally. Zahariades gained national attention as a regularly featured expert on a variety of television programs with a core concentration on conflict resolution for both business and family.
Zahariades resides in Portland, Oregon with her husband and son.  Zahariades was unable to attend the Pathways to Success luncheon due to a family emergency, her parents, Nick and Rita Zahariades accepted the Outstanding Alumna award on her behalf.
Students honored at the event included:
Albert Lea, MN
Elizabeth Flaherty
Belmond
Jesse Gobeli
Luke Worden
Berkshire, England
Charlie Evans
Brisbane, Australia
Nathanael VanKan
Calmar
Anthony Emanuel
Cannon Falls, MN
Nathan Overby
Charles City
Brady Girkin
Kennedi Rowlands
Clear Lake
Anastasiia Antonova
Guissella Johnson Munoz
Marissa Olk
Elizabeth Reid
Maegan Tegtmeye
Collingswood, Australia
Nicholas Wurm
Des Peres, MO
Tyler Lien
Fort Dodge
Steve Liao
Hampton
Mikyla Marquard
Jordan Prantner
Brady Ringleb
Hanlontown
Brenna Jara
Hastings, MN
Joseph Werner
Kensett
Dylan Parks
Kelsie Willert
Klemme
Jamie Horspool-Ridlon
Lima, Peru
Claudia Cueva Escobedo
Manly
Trace Kessler
Mason City
Kathleen Bimbo
Bradley Burns
Kristen Cox
Brooke Greenwood
Brenann Hamilton
John Kraft
Tyler Nestvedt
Megan Notermann
Mirsada Pivic
Samantha Schupanitz
Kelley Schwab
Ely Taylor
Ian Vallebo
Miranda Wulff
Sarah Yacoub
Minneapolis, MN
Adria Stewart
Mountain Green, UT
Jaycob Payne
Nora Springs
Caleb Howe
Osage
Courtney Tusler
Justin Zimmerman
Readlyn
Brandon Hyde
Riceville
Jennifer Jensen
Rio Grande, Brazil
Pedro Giordani
Rockwell
Chadd Blanchard
Sao Paulo, Brazil
Raphael Sergio Xavier
Sheffield
Paul Currier
Preston Larson
Logan Plagge
Sully
Canyon Kuhlmann
Thompson
Dalton Adams
Vancouver, BC
Jimsher Sidju
Wanda, MN
Morgan Frank
Washburn
Cade Schares
Zimmerman, MN
Taylor Laabs
NIACC's 28th annual Pathways to Success event was sponsored by the Cerro Gordo County Board of Supervisors, Harley Davidson of Mason City and the Cedar River Harley Davidson, North Iowa Community Credit Union, and the NIACC Student Senate.
# # #
Ref # 6359