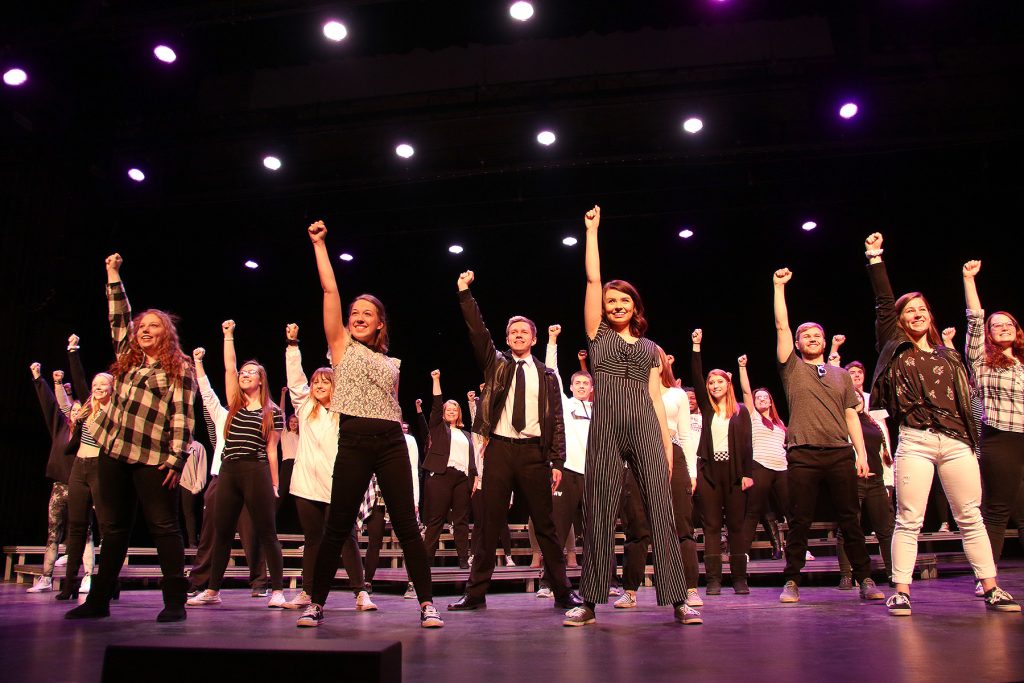 "Come Alive" with NIACC's annual spring vocal music spectacular Quodlibet!   Titled after the song of the same name Quodlibet, "Come Alive" features music of resiliency in the face of adversity with songs of hope and inspiration.  A dedication to North Iowa's Piano Man, Gary Gjerstad, this year's production will uplift and energize the audience with its message of optimism, promise, and hope.
The opening number, from the movie The Greatest Showman features members of the NIACC Concert Choir.  The group also will sing "This is Me" from the same movie and close the show with "You'll Never Walk Alone" from the musical Carousel. The Concert Choir also has a stunning feature entitled "Even When He is Silent."
The 44th annual Quodlibet variety show presented by North Iowa Area Community College (NIACC) will take place on Thursday, April 11; Friday, April 12 at 7:30 p.m. and Sunday, April 14 at 2:00 p.m. in the North Iowa Community Auditorium on the NIACC campus.
"We have a tremendous blend of talented students with a great variety of selections this year," said NIACC Director of Choral Activities, Jayson Ryner.  "We have several featured dance numbers and instrumentals.  A cappella selections and full production numbers as well."
Ryner continued, "Feature songs the audience will be delighted to see include 'Burn the White Flag,' 'Anything You Can Do I Can Do Better,' 'Serene,' 'Here Comes the Sun,' and 'Don't Rain on My Parade."
The NIACC Singers will anchor the second half of the show.  "We have stretched the boundaries with our music selections this year," Ryner commented.  "Our own versions of 'Tubthumping (I Get Knocked Down),' 'Good To Be Alive, Hallelujah' and 'Stronger' are highly choreographed and very exciting to see and hear."
Tickets are $10 for adults and $7 for students. Tickets are available at the two Mason City Hy-Vee locations, at the door, or by calling the NIACC Box Office (641-422-4188) or toll-free (1-888-466-4222, ext. 4188).
# # #
Ref # 6467