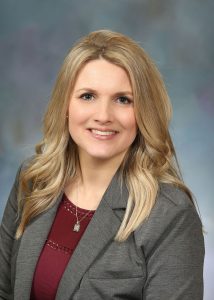 RSVP Volunteer Coordinator Theresa Price has been awarded the credential Certified in Volunteer Administration (CVA). This certification is the only internationally recognized credential in the field and is valid for a 5-year period before renewal.
To earn this designation Price successfully completed an examination testing knowledge, application and analysis of skills in six competencies related to the mobilization and leadership of volunteer engagement.
She joins a select group of over 2100 professionals in the United States, Canada, and other nations who have attained this sought-after credential.
If you are 55 or older and would like to volunteer, please contact the RSVP office. For more information about RSVP of North Central Iowa, visit www.niacc.edu/rsvp or contact 1-888-466-4222 ext. 4256, (641) 422-4256 or rsvp@niacc.edu. RSVP of North Central Iowa serves the counties of Cerro Gordo, Franklin, Hancock, Mitchell, Winnebago, and Worth responding to priority community needs by providing meaningful, purposeful volunteer opportunities for people ages 55 and older.


RSVP is sponsored by North Iowa Area Community College and is partly funded by the Corporation for National and Community Service, State of Iowa, United Way of North Central Iowa and local county governments.