Message From the President
Welcome to NIACC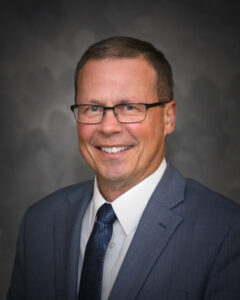 We look forward to helping you discover North Iowa Area Community College (NIACC). NIACC has a long history of providing quality post- secondary educational opportunities in support of the College district and beyond. We are proud that NIACC was ranked #14 in the nation for student success (reported by CNNMoney.com, 2012). NIACC has also been placed in the top 10% of all colleges by the Aspen Institute College Excellence Program. Student success is our top priority.
NIACC offers a long list of educational opportunities, including:
Adult and developmental education
Career and technical education
The first step to your bachelors degree
Workforce development
Entrepreneurial support
Continuing professional development and
Adult enrichment education
Why choose NIACC?
Almost 100 years of quality programming and service
Commitment to the success of our students
Quality faculty whose first priority is teaching and learning
98% of NIACC career and technical graduates get jobs
Outstanding tuition value for a quality educational experience
Strong partnerships with district K-12 schools, Iowa college and universities and business and industry
A strong College Foundation directly supporting our students through its scholarship development efforts
The John Pappajohn Entrepreneurial Center's support to entrepreneurship and economic development in our region – the only such facility located on a community college campus in Iowa
A community that respects and honors diversity
NIACC is the perfect fit for you, no matter what your age and no matter what your interests are.
Sincerely,
Dr. Steven Schulz
President