Coronavirus Information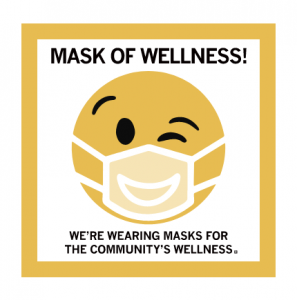 A lot of big changes have been happening in the past few months and this page will give you an overview of the plans that we continue to work on in order to keep our students, faculty, and staff safe and healthy and to provide the college experience that our students expect and deserve. This plan will be updated as the need arises.
Hybrid Classes:
In Fall 2020, the majority of our classes will be hybrid, which includes:
Limited in-person instruction

In-person classroom capacities will be limited to maintain 6 ft. distancing guidelines at all times.
Smaller groups of students will meet on different days. For example, if you were enrolled in a class last year that met on Monday, Wednesday, and Friday, with the new hybrid model you would only come to campus for class one of those days, the rest of your work will be done online.

Some online teaching
Some independent study
Information about specific courses will be shared with students, via their NIACC email, in August from individual faculty members.
Online Classes:
More classes than ever will be offered fully online this fall. These are the traditional online classes that you are used to. You can do your work anywhere that's comfortable for you – anytime. You never have to come to campus.
Lab Classes:
Labs will be set up to allow for social distancing and new disinfection protocols have already been put in place.
Health and Safety
Student health and safety is our first priority.
Each student will receive a mask to wear while on campus.
All faculty and staff will wear masks unless social distancing can be maintained safely; particularly in the classroom.
Disinfectants will be available in every classroom for easy cleaning of your desk or table and disinfection protocols have been put in place for all classrooms.
Additional disinfecting stations have been placed around campus.
Classrooms are being reconfigured to ensure 6 feet between classmates.
Reduced face-to-face class meetings will minimize traffic in the hallways and allow for more distance between students.
Concurrent Enrollment Classes:
What if I take a NIACC courses at a high school and the high school closes but NIACC stays open? Or if NIACC goes to online but the high school continues face-to-face? Will the high schools follow NIACC's policies?
If the high school closes, NIACC courses being taught at those high schools will move to virtual/online delivery within 12 hours and those courses will continue. If the high school continues to meet face-to-face with a high school instructor, the class will continue to meet face-to-face. However, a full-time NIACC instructor teaching at a high school may choose to move the course to virtual/online delivery and would contact the students to clarify this arrangement.
** Please note that plans could change at any time depending on local, state, or federal health restrictions that might be put in place.
Student Housing
In order to protect you, your family and the campus community, only 3 individuals will be allowed to assist you with move-in. Please be aware that personal protective equipment (facial covering) is required for all individuals on the NIACC campus. If you have questions or concerns regarding your designated move-in time or if you need to change or adjust your scheduled appointment, please contact Residence Life at 641.422.4987.
---
Performing Arts and Leadership
Friends, we are truly humbled by your support and patience these last few months. We continue to work with agencies to reschedule the remaining shows from our 19-20 season, and it is our hope to have every postponed performance be presented in our community. We are also anxious to share our 20-21 line-up with you in the coming months.
Our staff is working with the guidance of NIACC, local and state guidelines, national agencies, and international associations to determine and implement policies and procedures to help keep you safe when we reopen the auditorium under social distancing guidelines.
A Message from NIACC President, Steve Schulz
Apr 7, 2020
Coronavirus Information
---
Read more about the Coronavirus (COVID-19) from the Center for Disease Control and Prevention.