SHRM Certification Test Prep Course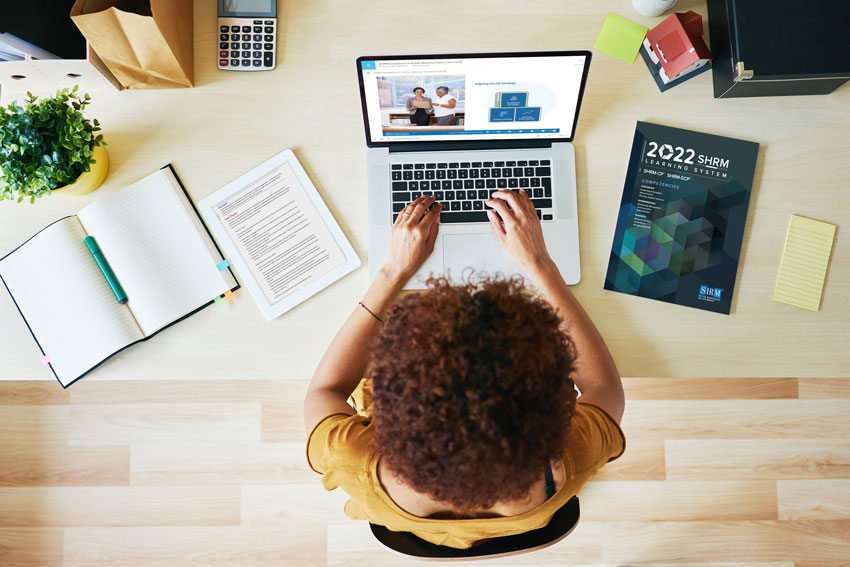 Take the Next Step
---
Prepare for the Future of Human Resources with SHRM Certification
Our team of experts can help you succeed
Now more than ever, HR is critical to our workforce. Prove you have the dedication, skills and credibility to lead this charge by becoming SHRM-certified. SHRM certifications are unique, as they are the only behavioral competency-based programs in the field. 92% of HR executives agree that "it will be important for HR professionals to be SHRM-certified in the future." Earning one of the SHRM credentials conveys a clear message to C-suite leaders: "This HR professional is invested in their career and is ready to lead."
Increase your chances of passing your exam by attending our upcoming certification prep course. An expert, SHRM-certified instructor will be on hand to answer your questions, guide you through interactive discussions, review sample test questions and provide exclusive test-taking tips.
---
"I loved the instructor-led SHRM Learning System course. Rather than just teaching facts and figures, the course has improved my critical thinking skills as an HR professional."
– LISA KARAHAN, SHRM-SCP
Upcoming Course Start Dates
---
Course Preparation Tools Designed for Success
Registration also includes the online and print versions of the 2022 SHRM Learning System—the official cert prep tool, now updated with questions previously used on actual SHRM Certification exams. Designed specifically for adult learners, this interactive system provides a personalized roadmap that combines in-depth HR knowledge with real-life situations to help you master the material and set you up for success on your exam.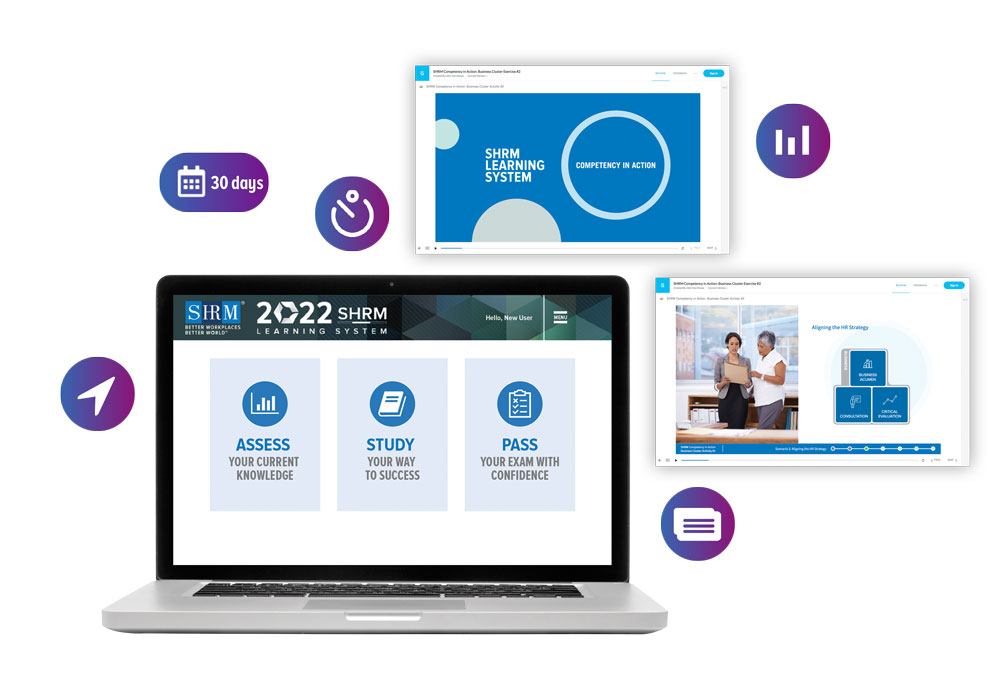 Can I earn recertification credits taking this course?
If you have already earned the SHRM Certification you can obtain 35 professional development credits (if you are attending this program for professional development only).

How long is the course?
This course meets for 2.5 hours each week for 14 weeks.

How do I attend a class?
You will attend classes through NIACC's online learning management system; directions will be provided upon enrollment. Each week, you will attend an interactive 2.5 hour webinar. If you are unable to attend a session or would like to review what was covered, a recording of each webinar will be available for viewing after class has ended.

Can I ask the instructor questions during the online sessions?
Yes. Your instructor will be teaching the class live. You will be able to ask questions verbally or through a chat box feature. If you have questions outside of scheduled class time, your instructor can be reached by email.

Do I need to purchase the SHRM Learning System separately?
No. The SHRM Learning System is included with this program. There are no additional costs.

What if I already own the SHRM Learning System?
Contact Theresa Price (theresa.price@niacc.edu) to find the best learning options for you.

Is the SHRM exam included with this course?
This course does not include the final exam or exam fee. Practice exams are included.

If I miss an online session will I be able to watch a recording?
If you are unable to attend a scheduled class or would like to review what was covered, a recording of each webinar will be available for viewing after class has ended.

Will certification add to my credibility?
Ready to Take the Next Step?
Call Us
641-422-4352