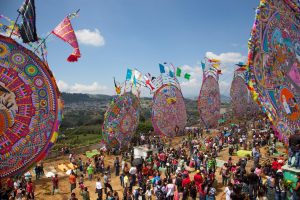 The 2017-18 Travel and Adventure Film Series concludes with "Guatemala: Land of the Maya" at 2:00 p.m. on Sunday, April 15 in Beem Center Room 200, located on the North Iowa Area Community College (NIACC) campus. The 2017-18 Travel and Adventure Series is sponsored by NIACC.
Guatemala is a land of amazing natural and cultural diversity that is just beginning to emerge from the shadow of a long civil war. It is a land with deep roots, anchored in the mysteries of the Lost Kingdoms of the Maya.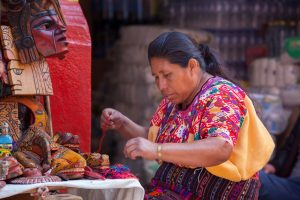 "Guatemala: The Land of the Maya" is a beautiful travelogue that begins by exploring the achievements of the ancient Maya by visiting fabled places like El Mirador, Tikal and Yaxha. It examines the historic tension between Mayan traditions and Spanish colonialism, using the religious pageantry of Antigua's Easter Week celebration to provide a cinematic backdrop for the fascinating conversation. It documents contemporary Mayan culture in Lake Atitlan where weavers spin cotton by hand and rely on natural dyes and back strap looms to create world-class textiles.
This documentary provides important context for understanding and exploring the fascinating Land of the Maya.
The 2017-18 Travel and Adventure Film Series is now being shown in the Beem Center, Room 200. These films appeal to a wide audience of travelers. Beautiful scenery, out-of-the-ordinary locations, various cultures and people are depicted throughout the films. Tickets are only $5 for adults and $3 for students. For information, call the NIACC Continuing Education office at 641-422-4358.