Future Ready Iowa Last Dollar Scholarship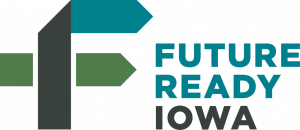 The Future Ready Iowa Last-Dollar Scholarship is an award that covers the remaining tuition and institution-wide mandatory fees after non-repayable state and federal financial aid are applied. The Last-Dollar Scholarship focuses on increasing opportunities for more Iowans to acquire the skills to fill high-demand jobs and meet workforce needs, so it is not based on income but you must fill out a FAFSA by August 1, 2020, to be eligible.
This scholarship is available for any student who wants to earn a post-secondary credential, up to an associate degree, that leads to a job designated as high-demand by the Iowa Workforce Development Board.
Proposed Eligible Programs for 2021-2022:
Careers today and in the future require advanced knowledge and/or technical skills. Future Ready Iowa is a state initiative to build Iowa's talent pipeline with a goal of 70% of Iowa's workforce having education or training beyond high school by 2025.
Remember – to be eligible, you must fill out the FAFSA each year.
Contact NIACC's Financial Aid office at 641-422-4168 with any questions.
Disclaimer
Eligible programs are subject to change without notice, based on the Iowa Legislature. This is a first-come, first-served scholarship and will end when the allocated State funds have been exhausted.