Short-Term Certificate Programs
Production Welding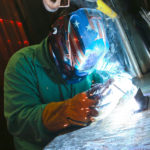 NIACC's 60-hour Production Welding Certificate Program is designed to provide participants with the skills necessary to obtain an entry level manufacturing wedling position using the Gas Metal Arc Welding (MIG) process.
---
Class A CDL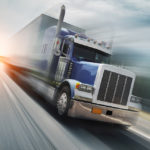 NIACC's Commercial Truck Driving Class A Licensure Program is an intense 3-week session of classroom and lab (hands-on and driving) that provides training in all aspects of truck driving safety, rules and regulations, industry overview and the Class A CDL licensure exam. This course is designed for those students who wish to pursue a career as an over-the-road driver.
Class A CDL 80 Hour Hybrid
This CDL course includes driver training ranging from vehicle inspection, basic control of the vehicle, backing, defensive driving and hazard awareness. The course is a combination of classroom, online, practice range and road time and provides flexible scheduling to meet the hours required.
---
CNC Mill and Lathe Operator
This training will provide participants with the skill necessary for entry level CNC machine operation positions. In addiditon to CNC Mill and Lathe setup and operation, participants will complete classroom training in shop safety, shop mathematics, blueprint reading and precision measurement.
---
Certified Nurse Assistant
The Certified Nurse Aide course prepares individuals to work in long-term care facilities and hospitals. Emphasis in the course is on students achieving a basic level of knowledge and demonstrating skills to provide safe, effective patient care.
---
Contact Information
Email: cereg@niacc.edu
Phone: 641-422-4358