2002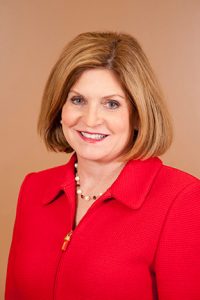 Ann Madden Rice is Associate Director and Chief Operations Officer for University of Iowa Hospitals and Clinics. She graduated from North Iowa Area Community College in 1977. Her education also includes a bachelor's degree in industrial administration from Iowa State University and a master's degree in accounting from the University of Iowa. She began as the University of Iowa Hospitals and Clinics' chief financial officer and has also served as Interim Director and Chief Executive Officer.
As a certified public accountant, she previously led the financial management team at Mary Greeley Medical Center in Ames and Central Vermont Medical Center. She is a Fellow in the Healthcare Financial Management Association, a member of the Iowa Society of Certified Public Accountants, and a diplomat of the American College of Healthcare Executives. Ann lives in Coralville with her husband, Dr. Tom Rice, and their two daughters.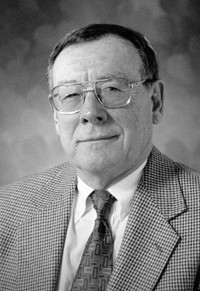 Bill Stoyles earned his Associate Degree from Mason City Junior College in 1959, between his graduations from Clear Lake High School and the University of Iowa. He has found more time to golf since retiring last year from the family business, Stoyles Graphic Services, after 40 years. He has held leadership roles with the Printing Industries of Iowa and the Printing Industries of America. Locally, his involvements have included the Mason City Chamber of Commerce, American Red Cross, United Way, NIAD Business and Industry, North Iowa Girl Scouts, and Camp Tanglefoot. A former NIACC Alumni Advisory Board member, Bill has also been featured in the NIACC FIRST advertising campaign and was a charter member of the North Iowa Presidents Club facilitated by NIACC. He and his wife, Shirley, are active volunteers with the American Cancer Society. They have three grown daughters and three grandchildren.
"NIACC is an excellent stepping stone to a four-year school, having the personal qualities of high school yet raising your educational training and thinking to a higher level. I made many friends that I still see today, and I've taken advantage of continuous training opportunities throughout my career. NIACC has been a tremendous help in keeping our business going and growing."
---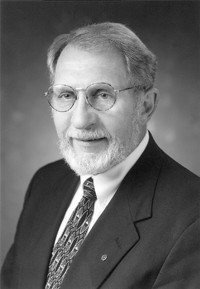 Dr. Fisher is a 1955 graduate of Mason City Junior College (MCJC), NIACC's predecessor. He is also a graduate of Mason City High School, Grinnell College, the University of Iowa College of Medicine, and Mayo Clinic's Graduate School of Medicine. After serving as a medical officer in the U.S. Navy and completing his residency, he began his 30-year relationship with the Mason City Clinic as an orthopedic surgeon. He still leads seminars locally and spends time one month a year doing mission medical work. His love of music is evident by his involvement with the Mason City Municipal Band and the First Presbyterian Church Choirs. He has also served on the NIACC Foundation Board of Directors and has been featured in the NIACC First advertising campaign. He has received alumni awards from Mason City High School and Grinnell College, and in 2000 he earned the International Rotary Four Avenues of Service Award. He and his wife, Susan, have three grown children and four grandsons.
"My fondest memory of Mason City Junior College is playing football and music and studying alongside young veterans of the Korean War. I was able to work and go to school, and the excellent transfer credentials qualified me for a needed scholarship to Grinnell. Since then, NIACC has provided highly regarded programs of education, technology, the arts and sports to enhance my life."
Pathways to Success Student Leaders
Alicia A. Allen
Sheffield, IA
Benjamin R. Dougherty
Elma, WA
Ryan W. Post
Forest City, IA
Allissa A. Anderson
Mason City, IA
Jeffrey P. Ebeling
Mason City, IA
Mandi J. Pralle
Mason City, IA
Brenda M. Bailey
Charles City, IA
Cheryl J. Ewers
Clear Lake, IA
Karen K. Ries
Mason City, IA
Michele A. Bamrick
Rockwell, IA
Kyle M. Ferris
Hampton, IA
Nathan S. Robson
Belmond, IA
Bobbi Q. Benson
Forest City, IA
Kyle M. Fett
Garner, IA
Trent L. Samuels
Morning Sun, IA
Amy R. Berhow
Corwith, IA
Paulette E. Foster
Manly, IA
Bryan L. Schmidt
Charles City, IA
Nicole M. Blumer
Ames, IA
Miranda J. Gerbig
Osage, IA
Tami L. Scott
Clear Lake, IA
Nikki L. Blunt
Jesup, IA
Rebecca C. Hall
Clear Lake, IA
Deborah M. Smalley
Osage, IA
Michelle L. Boelman
Mason City, IA
Shana J. Hays-Jeffrey
Rockwell, IA
Joseph R. Szwaja
St. Paul, MN
Abby L. Bohl
Mason City, IA
Tiffany A. Lewison
Riceville, IA
Veeda R. Tornes
Osage, IA
Linda J. Brunsvold
Mason City, IA
Krystal A. Lien
Hanlontown, IA
Douglas A. Velgersdyk
Loveland, CO
Andrea J. Cannon
Lake Mills, IA
Christopher J. Martin
Mason City, IA
Callie S. Weigel
Elma, IA
Carla M. Casper
Elkader, IA
Douglas D. Mitchell
Mason City, IA
Amanda M. Wendel
Chester, IA
Christopher M. Cochran
Hampton, IA
Katie M. Mozack
Mason City, IA
Christina J. Wendel
Mason City, IA
Dustin R. Counsell
Osage, IA
Amanda M. Mueller
Mason City, IA
Anne Mayre E. Youngerman
Osage, IA