2021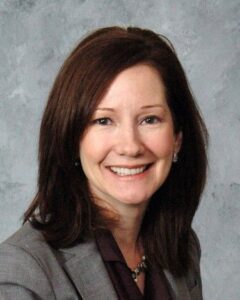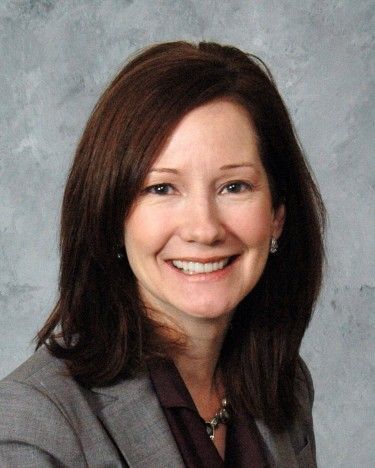 The outstanding alumna for 2021 is Dr. Jodi (Ostendorf) Cahalan, NIACC Class of 1987 a native of Clear Lake. As a first-generation college student Dr. Cahalan wasn't sure about how to navigate the process. She had been accepted to a four year, in-state college, and while determining the cost of attendance as well as room and board, she shifted gears and decided NIACC was for her. She could live at home, she received an academic scholarship, and could save money. This plan helped her to go to Physician Assistant school.
After completing her Associates of Arts degree at NIACC, Dr. Cahalan earned her Bachelor of Science degree in Physician Assistant Studies from Des Moines University.  As a life-long learner, she went on to earn two masters degrees at DMU, a Master of Science in Health Care Administration and a Master of Public Health.  Dr. Cahalan then earned her Doctor of Philosophy from the University of Nebraska – Lincoln in 2007 and continues to enjoy taking classes on a variety of topics.
After finishing PA school, Dr. Cahalan joined an internal medicine practice in Clinton, Iowa, but was soon recruited to join the physician assistant faculty of Des Moines University in 1989.  She was named the PA program director in 1994, a position held until 2005 when she was named Associate Dean for the College of Health Sciences at Des Moines University and was then named Dean in 2006, a position she held until her retirement from DMU in 2020 after over thirty years of service to the institution.  Dr. Cahalan was named Alumna of the Year 2008 by Des Moines University.
During her time in Des Moines, Dr. Cahalan served on the Board of Directors for Unity Point Health – Grinnell Regional Medical Center, and was a member of the Health Cabinet for the United Way of Central Iowa, an organization she and her husband financially supported as Leadership Donors. She currently serves as a peer reviewer for the Higher Learning Commission and previously served as President of the Alpha Eta National Honor Society and on committees serving the National Commission on Certification of Physician Assistants, the Association of Physician Assistant Programs, and the Iowa Physician Assistant Tracking Committee.
Dr. Cahalan and her husband, Don, also an alum of NIACC Class of 1985, have recently returned to Clear Lake after raising their two daughters, Cara and Erin.  Her parents are Ron and Shirley Ostendorf of Clear Lake.