2004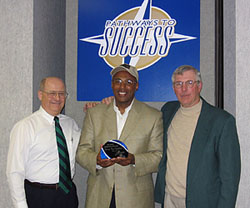 Dan Copeland is a profile of hard work, sacrifice and ambition. Growing up in rural Mississippi with 10 siblings, he left the family pig farm at age 18. He attended North Iowa Area Community College from 1979 to 1981. Both of his years at NIACC, he played football for the Trojans as a defensive back and running back for Coach Jerry Dunbar. In addition to college life on campus, he became quite involved in the community. For example, with encouragement from NIACC Dormitory Board member Willis Haddix, Dan faithfully attended New Bethel Baptist Church of Manly, becoming good friends with many members of the congregation. After graduating from NIACC, Dan received a football scholarship to the University of Arizona, where he majored in speech communication.
His athletic abilities eventually took him to Canada to play professional ball. Dan's tenacity and capacity for rising up after being knocked down carried over from the football field to business. He started a trucking company in Tucson, Arizona, in 1984 with just $500. By 1989, his business had grown to more than $250,000 in sales. In 1990, Ernst & Young named him Entrepreneur of the Year. After eight successful years in the freight industry, Dan moved to Atlanta where he earned a bachelor's degree in organizational management from Morris Brown College and established himself as an independent lobbyist. His firm, the DC Lobbying Group, has represented the Hospital Corporation of America, Atlanta Neighborhood Development Partnership, Spelman College, Save the Family Foundation, Johnson Controls, Tyson Foods, Hewlett Packard and IBM, among other clients. Two years ago, Dan founded the National Black Lobbyists Group.
His ultimate ambition is to be Chief of Staff for the President of the United States. Besides politics, Dan enjoys golfing and spending time with his son and two daughters. He advises young people and aspiring entrepreneurs to take risks, make commitments and sacrifices, keep their moral standards, and believe in themselves. "I've lost more than I've won, but I keep the faith," he said. "I love making a difference."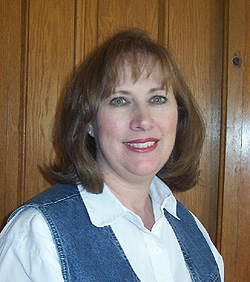 Linda Nerdig graduated from North Iowa Area Community College in 1982 upon completing the College's Mechanical Design Technology program. After NIACC, Linda designed motor homes in the Concept Development Department for Winnebago Industries of Forest City until 1989. Since then, Linda has dedicated herself to enriching the lives of children and families in the Algona community. An excellent seamstress, she has lent her time and talent on countless occasions to numerous organizations. For example, she saved Kossuth Regional Health Center thousands of dollars by sewing comforters, divider curtains and valences for the Family Birthing Center; she has sewn hundreds of costumes since 1997 as a costume designer for Algona's Community Theatre; she has taken care of Pony League baseball uniforms for the Algona Recreation Department; she has sewn new uniforms for the flag line at Algona Middle School; and she made 100 costumes for the Christmas program at her church last year. The Kossuth Regional Health Center has also benefitted from her leadership as the volunteer director of the hospital gift shop and as a key player in several fundraisers including the Special Edition Collector Christmas Angels, the Auxiliary's Festival of Trees, and the first Legacy Ball. Using her skills as a 2nd Degree Black Belt, Linda teaches Tae Kwon Do for the Tiny Tigers program at the Algona Family YMCA and is instrumental in their annual Haunted House. She also helped launch the Algona Alumni Basketball Tournament last year and is using her NIACC cheerleading experience to coach the Algona High School cheerleaders. She is active with Trinity Lutheran Church and the Clear Lake Yacht Club and is the Treasurer for the River Road Ladies Golf Association. Linda and her husband, Roger, live in Algona with Amber, their 14-year-old daughter, and Derek Kim, their 16-year-old exchange student from Korea.
"I think North Iowa Area Community College is one of the finest colleges, and not just in North Iowa," she said. "The advances the College has made over the years are great, and the programs NIACC offers are on the cutting edge. NIACC gives students a great education and that is good for North Iowa and beyond."
---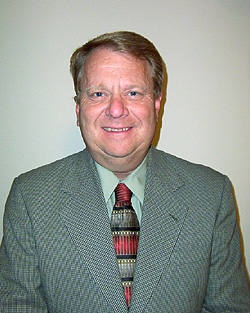 After graduating from Forest City High School, Jerry Hoffman completed the Automotive program at North Iowa Area Community College, earning an Associate Degree in 1967. He spent the next four years in the United States Air Force, including a year in Vietnam and a month in Korea. Upon returning home, Jerry worked as the Mechanic and Service Manager for Helgeson Motor Company of Lake Mills and Northwood for 12 years, earning Ford Motor Company's "Service Manager of the Year" Award. He spent the next decade in Mason City working as the Transportation Center Supervisor for Interstate Power Company, and for the past nine years he has been employed by Larson Contracting of Lake Mills. He began as their Operations Manager and now works in Sales and Estimating. Aside from his career, Jerry has been involved with many organizations. He has served on the Lake Mills City Council and the Rice Lake Golf and Country Club Board and provided leadership as President to the Upper Midwest Utility Fleet Council Board, Salem Lutheran Church Board, and Iowa Ducks Unlimited. He was also a board member and volunteer with the Lake Mills Ambulance Service, and taught CPR and served on the board for the American Red Cross. Currently, Jerry serves on the advisory board for NIACC's Automotive Service Technology program and is a member of the Contractors Advisory Association for NIACC's Building Trades program. In addition, he is President of the Rice Lake Ducks Unlimited Board, a member of the National Brock Dealer Advisory Board, and is Chair of the Property and Management Board for the Salem Lutheran Church. He also owns Hoffman Rentals in Lake Mills. In his free time, Jerry enjoys playing golf, driving and restoring classic cars, and hunting. He and his wife, Marilyn, have three grown children and seven grandchildren.
"I feel very honored to be a recipient of this award and am thankful that I can give back to NIACC by serving on advisory boards and providing input on courses that I feel I am knowledgeable about," he said. "The North Iowa area is very fortunate that NIACC continues to be very proactive by offering courses and programs that allow students to learn skills for current job trends and opportunities."
Pathways to Success Student Leaders
Sandra D. Anderson
Mason City, IA
Lisa A. Enabnit
Clear Lake, IA
Rory T. Niccum
Clarion, IA
Melissa A. Ansley
Chariton, IA
George Escobedo
Forest City, IA
Travis D. Pike
Nora Springs, IA
Nichole J. Arends
Clear Lake, IA
Kristal J. Gade
Scottsbluff, NE
Blake S. Rayhons
Garner, IA
Matthew E. Asche
Durango, IA
Lindsay L. Kalvig
Manly, IA
Adam M. Rohlfsen
Mason City, IA
Wade D. Aukes
Buffalo Center, IA
Travis L. Kester
Roy, UT
Gary W. Rosonke
New Hampton, IA
Terri A. Beland
Osage, IA
Shelley B. Knutson
Ventura, IA
Kent W. Thompson
Forest City, IA
Jessica A. Bryant
Mason City, IA
Kathryn A. Kreimeyer
Sheffield, IA
Katie R. True
Mason City, IA
Kelsey M. Christianson
Lake Mills, IA
Hung M. Lai
Hanoi, Vietnam
Samantha A. Truka
Mason City, IA
Richard M. Dedor
Mason City, IA
Holly J. Lang
Kanawha, IA
Ryan T. Volk
New Hampton, IA
Janna M. DeGroot
Sheffield, IA
Travis L. McCloskey
Rudd, IA
Annie M. Weiss
Mason City, IA
Cory M. DeShaw
Earlville, IA
Monica J. Neilsen
Mason City, IA
Sadie J. Wunderlich
Mason City, IA
Lacie A. Nelson
Mason City, IA