2005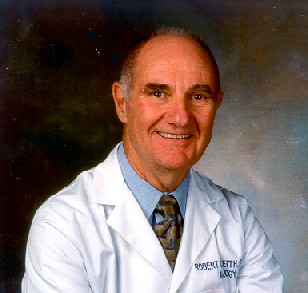 Dr. Robert W. Keith is a native of Garner, Iowa, and a 1960 graduate of Mason City Junior College. He completed his education at the University of Iowa, where he received his B.A., M.A. and Ph.D. in Speech Pathology and Audiology. He is board certified in audiology by the American Board of Audiology and holds the Certificate of Clinical Competence in Audiology from the American Speech Language Hearing Association.
He makes his home in Cincinnati, Ohio, where he is Professor and Director of the Division of Audiology at the University of Cincinnati (UC) Medical Center and Professor of Audiology in the Department of Communication Sciences and Disorders in the UC College of Allied Health.
Dr. Keith is a regular author and speaker on the subject of auditory processing disorders. For example, he has given more than 300 presentations at national and international meetings over the past 30 years; published more than 20 book chapters and 40 articles; is the author of the SCAN-C Test for Auditory Processing Disorders in Children and several other diagnostic tests of auditory processing disorders; is past Editor-in-Chief of the Ear and Hearing journal; and serves on the editorial board for audiology journals in the U.S., Australia and Brazil.
He was a founding member of the American Academy of Audiology and president of that Academy from 1994-1995. He also served as chair of the American Board of Audiology in the late 1990s.
His family and volunteer work within the church have played dominant roles in his life. He and his wife, Kathleen Thornton-Keith, are active in numerous church-related activities, including the Interfaith Hospitality Network, an organization that assists homeless families in Cincinnati; and the Emmaus community that sponsors non-denominational spiritual retreats.
Dr. Keith has three sons, two step-daughters, and 12 grandchildren.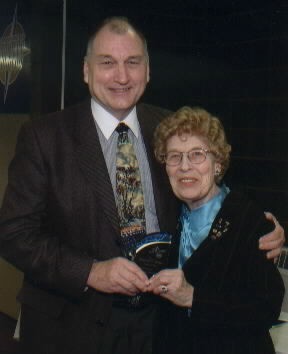 Ralph W.E. Decker graduated from Mason City Junior College in 1954. That summer he married his sweetheart, Janice (Bowe) Decker, also a 1954 MCJC graduate, and was drafted into the United States Army. After his military service, he completed his college education at the University of California, Chico, earning a bachelor's degree in Business Administration.
He spent several years in sales and marketing with a large pharmaceutical company before starting his long association with the Federal Bureau of Investigation (FBI). Ralph has 21 years experience investigating crime as a Special Agent. His responsibilities included investigations of all general property crime as well as police instruction.
This line of work was perfect experience for his next job as Director of Security for the Missouri Lottery. His success and interest in lottery work made him highly marketable, and he spent his final 10 years of employment working to start and advance Lottery programs across the country in Colorado, and as CEO/Executive Director of the Kansas, Arizona and New Mexico lotteries.
Following his retirement, the Deckers returned to North Iowa to be near family and friends. They recently celebrated their 50th wedding anniversary and are lifetime members of the NIACC Alumni Association.
Ralph is an avid supporter of NIACC athletics and President of the YMCA Board of Directors. He also serves on the board of directors for Subscription Club Services in Phoenix, AZ, and is a volunteer probation officer and a Court Appointed Special Advocate (CASA) for the State of Iowa.
He spends as much time as possible with family, including his eight grandchildren.
---
Helen (Ferrier) Ristau graduated from Mason City Junior College in 1940 and eventually earned advanced degrees from the State College of Iowa (UNI). She was a school teacher for 44 years, teaching primary through 8th grade in rural schools of Cerro Gordo County before teaching third and fourth grades at McKinley and Roosevelt elementary schools in Mason City.
During her teaching career, she was the Unit B leader; President of the Mason City Education Association; a delegate to the National Education Association; a member of both state and national organizations for the Gifted and Talented; a member of the American Association of University Women, Association of Supervision and Curriculum Development, and Association of Teacher Educators; and charter member and president of the North Iowa Chapter of Phi Delta Kappa professional education fraternity.
She also instructed student teachers, including those from Mason City Junior College, and wrote much of the curriculum for school programs in Mason City, including stories for reading comprehension tests, plus scores of poems and short stories.
Since retiring in 1987, she really got serious about writing! Her publishings include "Meredith Willson, the River City's Music Man," numerous articles on education for professional journals, and several children's books, including "Winter at River Bend Farm," a fictional story which stems from her experience growing up in Iowa during the Great Depression.
She is a lifetime member of the National Education Association (NEA), the Iowa State Education Association (ISEA), and the Kinney Pioneer Historical Society of North Iowa. In addition, she is the elected secretary of Lincoln Township, a position she has held for over 20 years; and a member of the CCIC (Cornelia Cannon Inter-Creek) Club, the Retired Educators of North Iowa, the Cerro Gordo County and national AARP organizations, and Bethlehem Lutheran Church of Mason City. She loyally supports the Education Foundation of Mason City Schools and the NIACC Alumni Association.
Helen and her husband, Walter, of almost 64 years, have two daughters, three grandchildren and three great grandchildren.
Pathways to Success Student Leaders
Hitomi Abe
New Hampton, IA
Ashley F. Gerdom
Mason City, IA
Bradley A. Poppe
Hampton, IA
Jamie L. Bass
Nora Springs, IA
Jessica L. Getchell
Forest City, IA
Clarence M. Schaffner
Rock Port, MO
Brad A. Bohl
Mason City, IA
Brian L. Hagen
Elkader, IA
Katie E. Schmitt
Rudd, IA
Katrina L. Boring
Rockford, IA
Shawn M. Hoff
Mason City, IA
Stephanie K. Schulz
St. Ansgar, IA
Valerie A. Brayton
Sheffield, IA
Joshua R. Holmes
St. Ansgar, IA
Morgan M. Shields
Britt, IA
Angela L. Brodersen
Manly, IA
Nicholas M. Hoskyn
Hazleton, IA
Bethany J. Shoger
Nora Springs, IA
Wylie E. Busch
Mason City, IA
Mark W. Jensen
Osage, IA
Stacie A. Sliger
Grafton, IA
Sara J. Chambers
Marble Rock, IA
Caroline P. A. Jones
Britt, IA
Jacque J. Smith
Rockwell, IA
Jennifer A. Collins
Mason City, IA
Jason W. Kline
Mason City, IA
Kelli M. Terrell
Peterson, IA
Brett S. Cooper
Mason City, IA
Darla F. Kock
Riceville, IA
Marie A Thomes
Clear Lake, IA
Renee D. Davey
Manly, IA
Paul R. Krukow
Bristow, IA
Kristy L. Tokheim
Rudd, IA
Megan S. Drew
Ventura, IA
Steven M. Madsen
Garner, IA
Missy Gold Turner
Julesburg, CO
Kate L. Droessler
Bancroft, IA
Shane M. McClintock
Mason City, IA
Matthew J. VerHelst
Mason City, IA
Kevin M. Eilers
Mason City, IA
Kaley J. Nonnweiler
Mason City, IA
Jerad A. Welter
Rockford, IA
Zachary J. Fett
Garner, IA
Tyrone J. Oulman
Riceville, IA
Scott J. Wood-Bierbrodt
Nora Springs, IA
Jaci L. Gansen
Belmond, IA
Stephanie A. Peterson
Rudd, IA
Evan J. Zach
Mason City, IA