2009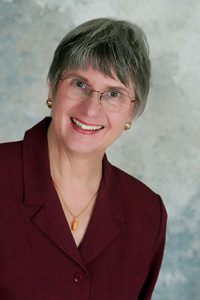 2009 NIACC Outstanding Alumna
Dr. Norma Cook Everist
Class of 1958
Dr. Norma Cook Everist is a 1956 graduate of Mason City High School and continued her education at Mason City Junior College (NIACC).  While at MCJC (NIACC) Norma was active in vocal music, speech, and editor of the student newspaper which was then called "The Troy Tribune."  She was a 4.0 student and one of three student speakers at commencement.
After receiving her Associate of Arts in 1958, Norma went on to receive her Bachelor of Arts degree from Valparaiso University.  She earned both a Master of Arts in Religion from Concordia Seminary (Saint Louis) and a Master of Divinity degree from the Yale University Divinity School.  Her Doctor of Philosophy Degree is from the University of Denver and Iliff School of Theology.
Norma began her teaching career at Yale Divinity School. She has been teaching at Wartburg Seminary in Dubuque, Iowa, since 1979 where she is Professor of Church Administration and Educational Ministry.  She was the first tenured woman theological seminary professor in the American Lutheran Church.  Norma helps foster a seminary community atmosphere of shared power and partnership that builds on the gifts and insights of the students, which in turn enhances learning for leadership in the church and in the world.
Dr. Everist is a widely known lecturer across the country and the author of over a dozen books. Her most recent titles include Transforming Leadership, co-authored with Craig Nessan, and Christian Education as Evangelism, co-authored by twelve professors at Seminaries of the Evangelical Lutheran Church in America (ELCA) and the Evangelical Lutheran Church in Canada.
Norma has served nationally and internationally on many task forces and committees in the areas of ministry, leadership, theological education, gender studies, and ministry in daily life. She is faculty editor for "The Persistent Voice," an electronic networking newsletter.  Her blog (normacookeverist.blogspot.com) focuses on "Conversations on the Church's Vocation in the Public World."  Visiting congregations and church agencies where Wartburg graduates serve are activities Norma enjoys.
Norma is a deaconess and an ordained Lutheran pastor in the ELCA.  She and her husband Burton have three grown sons, Mark, Joel (wife, Rachel) and Kirk (wife, Rebecca) as well as three grandchildren.
Pathways to Success Student Leaders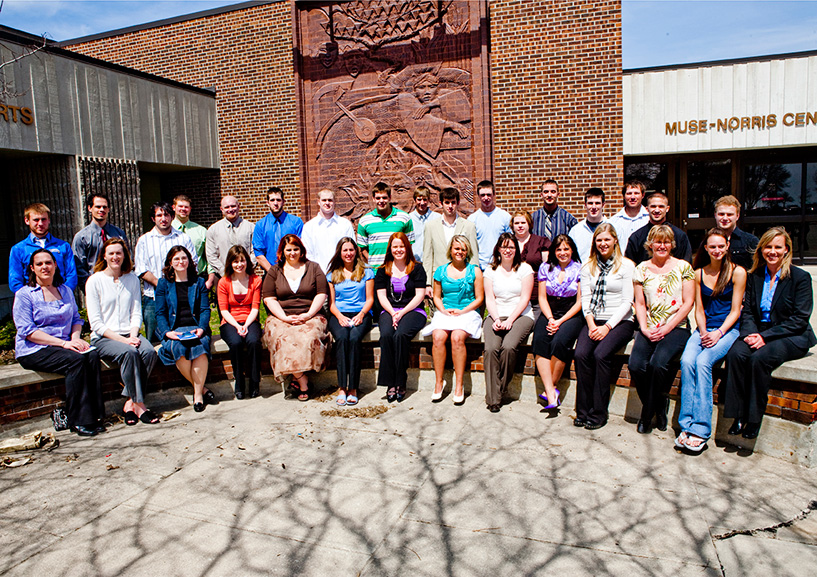 Pictured back row from left – Torey Stallsmith (Charles City), Logan Smith (Mason City), Jason Schweer (Waverly), Bradley Kemnitz (Thompson), Daniel Ihrke (Garner), Theodore Pappas (Nora Springs), Taylor DePeuw (Belmond), Christopher Clausen (Adelaide, Australia), Scott Birkedal (Nora Springs), Kyle Lutz (Osage), Calvin Rea (Cascade), Trella Warburton (Britt), Jared Johanns (Grafton), Drew Hagen (Newhall), Andrew Beck (New Albin), Aaron Hancock (Camp Verde, Arizona), Ryan Adams (Mason City)
Front row from left – Kelly Weigel (Garner), Amanda Andrews (Charles City), Kristy Byrd (Mason City), Heather Snell (Mason City), Angela Merriam (Mason City), Marissa Vierkant (Alexander), Emily Christian (Northwood), Alysha Olson (Clear Lake), Misty Fandel (Garner), Courtney Hanson (Graettinger), Tiffany Braun (Grafton), Teresa Shaw (Osage), Sarah Everett (Britt), Christine Funk (Mason City)
Not pictured – Robert Arnold, Jr. (Manly), Cory Champney (Forest City), Krystal Durr (Chicago, Illinois), Chance Frerichs (Alexander), Laura Holtz (Mason City), Alan Kading (Mason City), Justin Nerlien (Northwood), Kimberly Vest (Clarksville), Joan White (Belmond), Steven Wyborny (Rudd)